It is summer camp registration season, and that means it's decision time! Summer is an ideal time for children to be outside, but choosing between camp opportunities can be overwhelming. How do you pick between dozens of options? And why should you consider nature camp?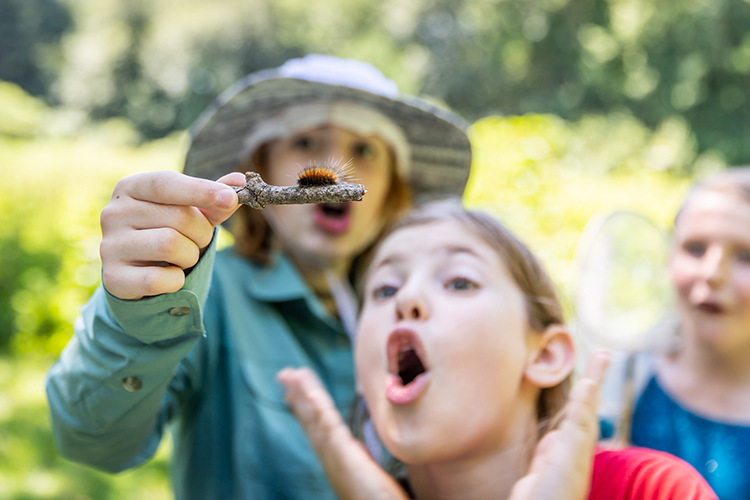 Why Nature Camp
According to studies done by Common Sense Media in 2017, children ages 4–8 spend three hours per day in front of a screen (outside of school), and that number climbs to over six hours once they reach teenage years. Our camp community is designed to turn that trend on its head and create a new, happy generation of nature enthusiasts who are comfortable in nature and just as excited to share it with others as we are.
Mass Audubon campers laugh, sing, play, and do all of the wacky, fun activities that make summer camp special, and they experience hands-on learning in nature. Exploration and discovery fuel our programming, because campers are curious. Camp activities include things like carefully rolling logs in search of salamanders, dipping nets into ponds to catch water bugs, paddling Massachusetts' rivers and estuaries, exploring salt marshes for crabs and eels, and tagging butterflies in meadows.
Why You Should Try It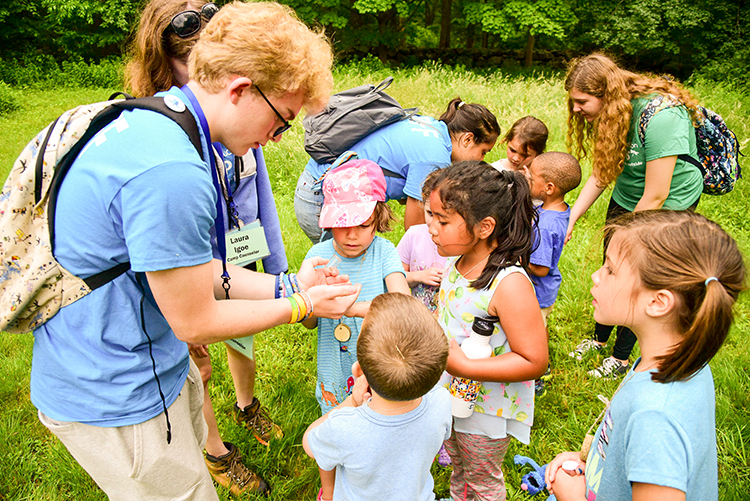 We believe giving campers the opportunity to learn about their surroundings creates better outdoorspeople, community members, and future environmentalists. Additionally, it teaches campers valuable skills like creativity, observation, and self-confidence while giving them opportunities to move and play in both structured and unstructured ways that stimulate mental and social growth.
Our unique and wonderful summer staff help make this possible. We hire counselors who have experience working with children and a passion for sharing their knowledge of the outdoors. Some counselors join us for specific programs based on their area of knowledge in order to deliver the best possible program for our campers. Paddling instructors, nature photographers, birding experts, professional artists, and others enrich the camp experience.
Many campers become Counselors-in-Training (CITs) as teens and eventually staff. Some even go on to be leaders in the environmental and education fields.
Find a Camp Near You!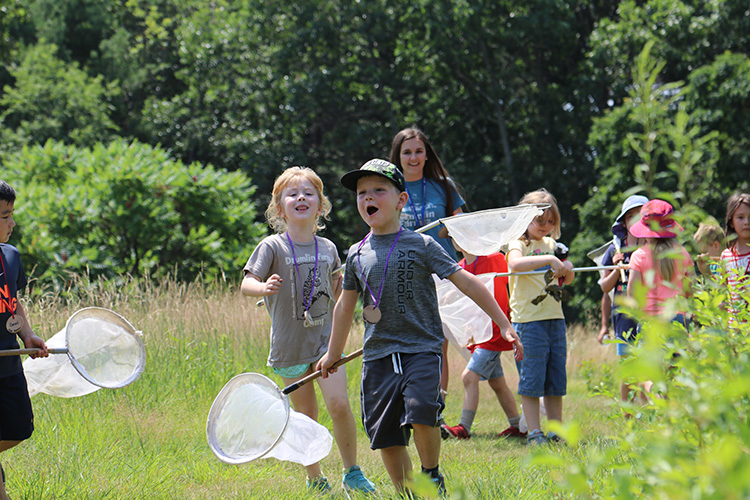 Mass Audubon offers 20 different camp experiences, from day camps for four-year-olds, to overnight camp for children in elementary and middle school, to teen travel and adventure opportunities—all focused on connecting your child with nature.
Come for a summer experience filled with all the magic and wonder of traditional day camp, and stay for the wildlife, exploration, and new friends. Laugh, love, and learn something new at a Mass Audubon camp this summer!
— Zach D'Arbeloff, Drumlin Farm's Assistant Camp Director