These vistas, views, and encounters will take your breath away—and maybe get you a few "likes" in the process.
Chasing Waterfalls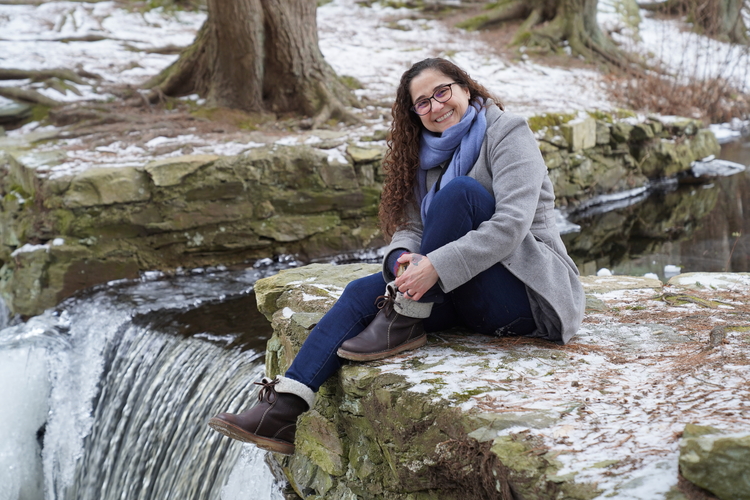 Travel across Broadmoor Wildlife Sanctuary's boardwalks and trails to reach this relaxing spot. Here, the marshes, rivers, and ponds make up a collage of scenic waterways. Take a short walk on the Marsh Trail around Mill Pond to stop by for a portrait next to the waterfall or get creative with your picture's angles. Note: Broadmoor currently requires reservations to visit.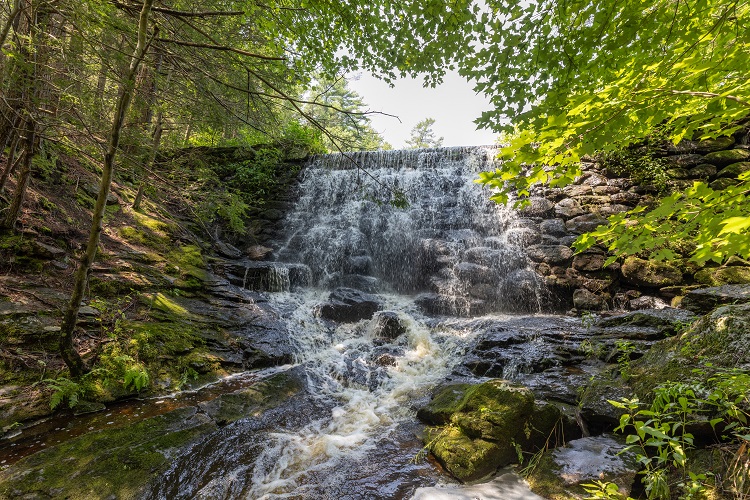 If you're in Central Massachusetts, stop by Cooks Canyon in Barre. The 69-acre wildlife sanctuary features an impressive waterfall created by Galloway Brook's flow over an old dam, and even rapids during times of high water.
#AnimalsofInstagram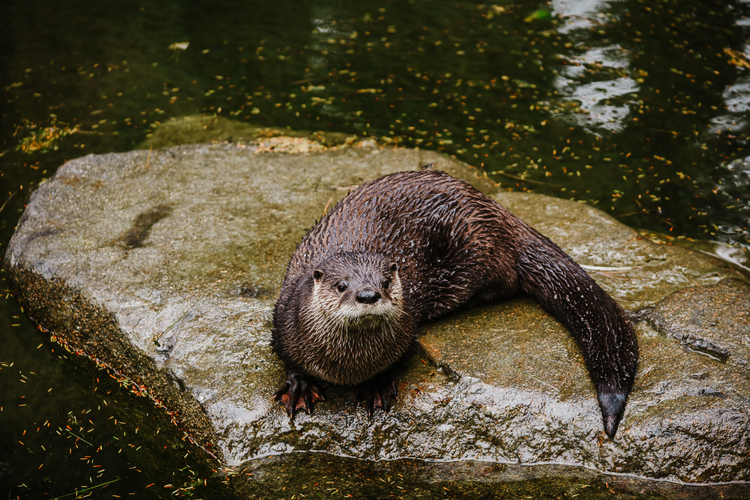 While all of our sanctuaries boast diverse arrays of wildlife living in their natural habitats, it does take a special skill set to be able to photograph in the wild. Here's your opportunity to take Insta-worthy animal pics without the expensive equipment and committed patience.
At Blue Hills Trailside Museum in Milton, you'll find birds, otter, red fox, and more, along with a network of 125 miles of hiking trails through Blue Hills Reservation. While you're there, check out the newly renovated North American River Otter Exhibit, which was designed with elements of the natural otter habitat in mind.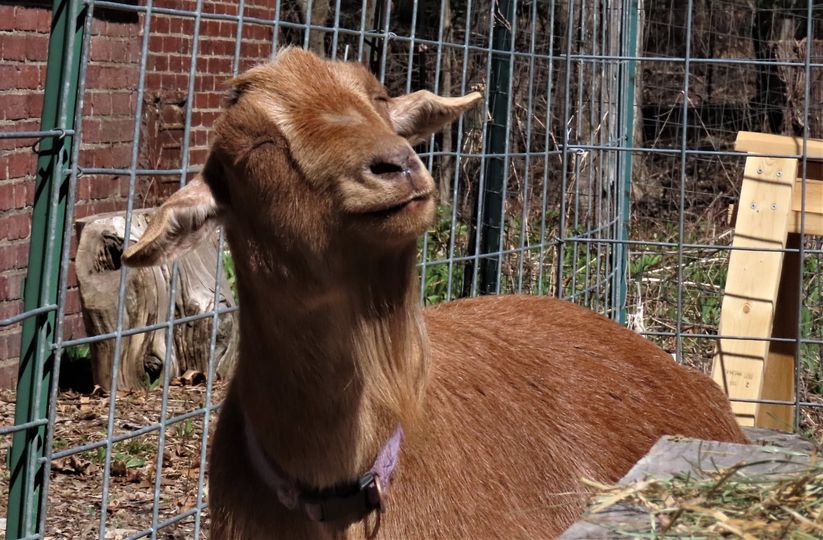 The goats at Habitat Education Center in Belmont are a small pack of mighty snackers that traverse the wildlife sanctuary as our roaming lawn-care team. By opting to care for grassed areas with the help of our goats, we fertilize and aerate the soil, reduce the need for polluting machinery, and create wonderful photo ops!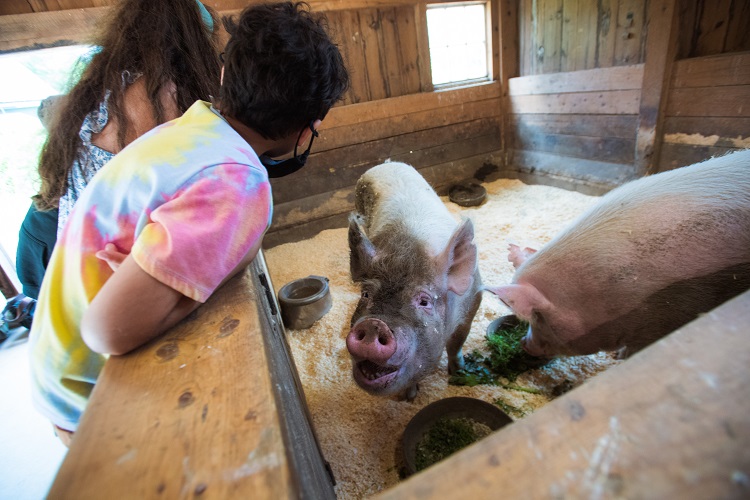 At Drumlin Farm, explore the farmyard loop to visit livestock (sheep, goats, cows, pigs, and chickens) and native wildlife (red fox, owls, hawks, and more).
This historic Lincoln site is a working farm and wildlife sanctuary all in one, so take advantage of learning about sustainable agriculture that works with the local ecosystem while you're there. Spend the day exploring and taking pictures of the crops fields, barns, trail system, and animal exhibits. Note: Drumlin Farm currently requires reservations to visit.
Geologic Features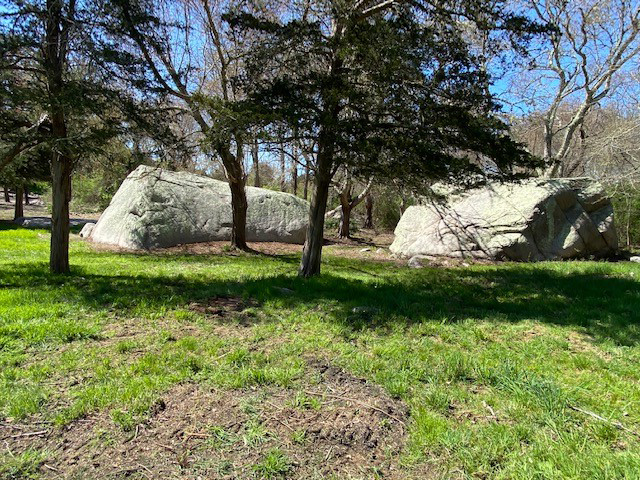 The geologic scattering on the Boulder Loop Trail at Allens Pond in Dartmouth and Westport was initially created from the retreat of the last ice age some 10,000 years ago. At the center of this trail are two enormous granite boulders that had been hidden under years of invasive plant spread until our intrepid volunteer crew set them free earlier this spring.
The newly exposed boulders make for a unique area to relax and take in the scenery from. Climb to the top for a new perspective or take advantage of the amphitheater-like hollows that create an excellent space to sing or play music in.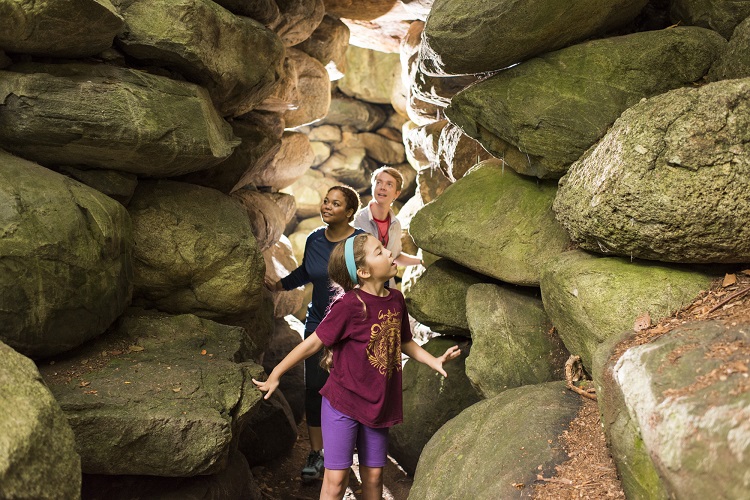 Question for you: when was the last time you walked through a tunnel of rocks? Been a while? Maybe never? Then you've got to check out this unique feature at Ipswich River in Topsfield. Take the Rockery Loop trail out to the stone grotto, where you'll find a man-made tunnel encompassing your trail.
Explore the rest of Ipswich River's 12 miles of trails for a few more insta-worthy scenes, including beaver structures, a stone bridge, and amazing wildlife. Note: Ipswich River currently requires reservations to visit.
Soak in the Setting Sun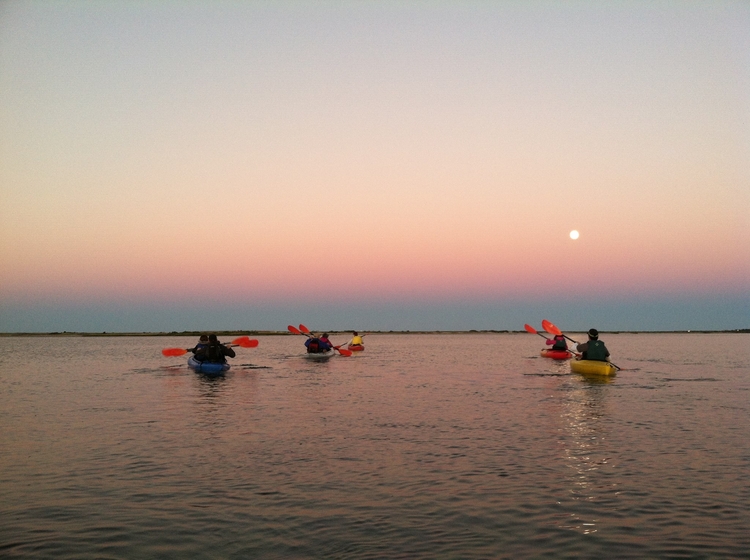 Watch the sunset and moonrise as you listen to the sounds of the marsh at Felix Neck in Edgartown. Take Old Farm Road out to the Marsh Trail for a view across Sengekontacket Pond and Sarson Island, a migratory bird resting location with spectacular views. Play around with your camera settings to capture the full range of blues and pinks during the twilight hours.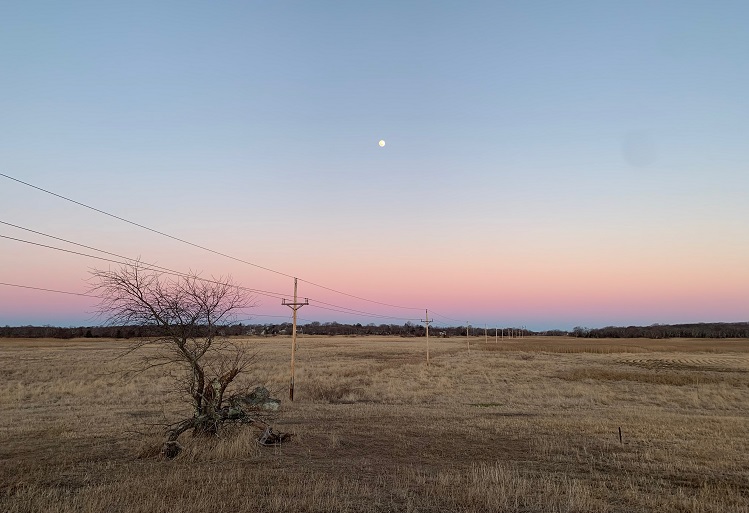 The 1.4 mile Fox Hill Trail at Daniel Webster Wildlife Sanctuary in Marshfield is the most direct route out to the Fox Hill overlook, with several side trails along the way if you'd like to explore further.
Passing by one wildlife observation blind and several side trails, walk the length of the property to a panoramic view from the Fox Hill Observation Platform. The wide-open spaces make for a great place to watch the sunset from.
Go Ahead, Tag Us!
We want to see your pics! Be sure to tag @massaudubon next time you snap a keeper at one of our wildlife sanctuaries.