You may have noticed some recent changes on our website, within our blogs and social media feeds, and in publications across Massachusetts. Indeed, our look has changed over the past few months.
Most notably, the images in our communications feature more people engaging with the natural world and each other. Our emerging theme, to inspire generations of nature heroes to protect the nature of Massachusetts, will weave together our wonderful and broad mission by sharing stories about the people at its very core.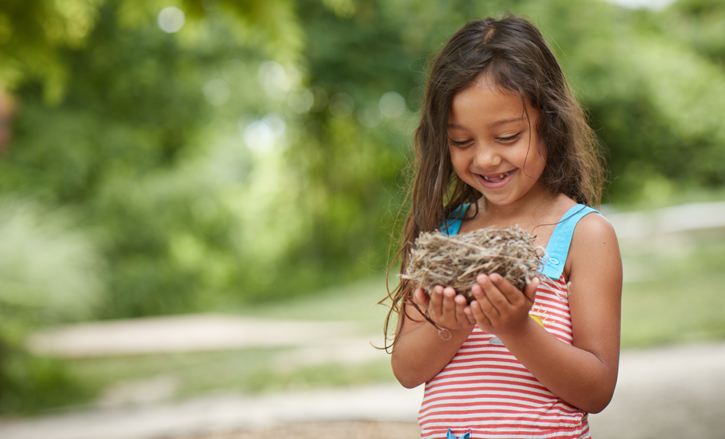 In print and electronic communications throughout the Commonwealth, you'll see images of these nature heroes in their element. Whether it is a child falling in love with her natural environment, a parent experiencing the wonder of nature through his or her child's eyes, or an adult saving an endangered animal or restoring a habitat, the heart of Mass Audubon is its members, volunteers, supporters, staff, and partners. We—and you—all have a role in protecting our precious natural environment. And we want to celebrate nature heroes of all ages and backgrounds in all they do to realize this mission.
To help spread the word, Mass Audubon is reaching out to new audiences with ads across the state. You might see these on MBTA buses and trains, storefronts in Boston neighborhoods, newspapers, or even on digital media (see two examples below).
Our aim is to welcome new nature heroes to our 57 wildlife sanctuaries and connect with them in ways that are meaningful and lasting. We want to share the serenity, exhilaration, escape, and physical benefits that nature can provide with communities that may not otherwise know of Mass Audubon. By reaching out and welcoming newcomers, we hope to learn from them how to best to share this message and enlist their help in protecting our environment.
We're excited to tell the many stories of Mass Audubon's nature heroes in the coming months, and we invite you to come forward with stories of your own. We look forward to learning from and with you in this next chapter in protecting the nature of Massachusetts.