This year marks the 40th anniversary of Mass Audubon's annual fundraiser and birding competition, Bird-a-thon. During Bird-a-thon, teams of birders work to identify the most species of birds over a 24-hour period, beginning Friday, May 12 at 6pm and ending Saturday, May 13 at 6pm.
This year, as part of the suite of exciting programing that Mass Audubon educators are offering for Bird-a-thon, you can also experience accessible birding programs across the state.
Birding on Accessible Trails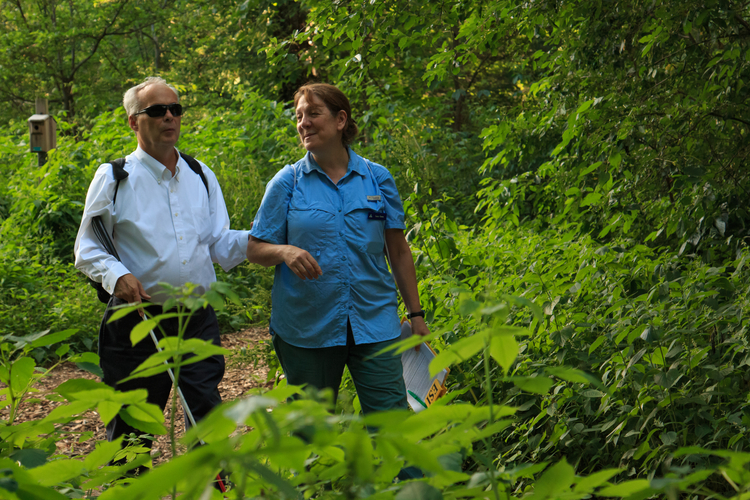 On Saturday, May 13, join the staff from Arcadia Wildlife Sanctuary at the Silvio O. Conte National Wildlife Refuge in Hadley to bird along the one-mile accessible trail, composed of crushed stone and boardwalks, with seating located every 200 feet.
Later in the day, at Tidmarsh in Plymouth, join naturalists as they bird on the approximately one mile long flat and even crushed stone and boardwalk on Mass Audubon's newest All Persons Trail.
Want to bird on your own? Our sensory-rich All Persons Trails located at 15 wildlife sanctuaries across the state invite visitors of all abilities to explore nature on wide, even paths of crushed gravel, or boardwalk.
Birding by Ear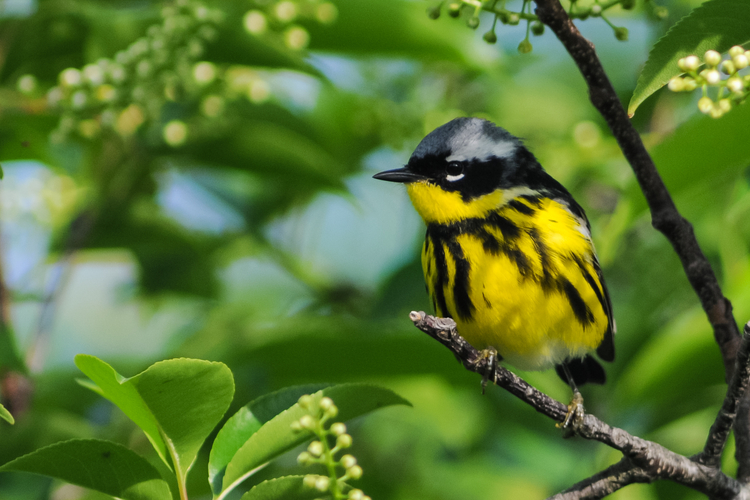 You don't have to see a bird for it to count for Bird-a-thon – hearing one also counts!
Saturday morning, head to Cedar Pond in Wenham to join the North Shore's Big Sit, which will be focused on identifying birds by ear with the guidance of Mass Audubon Program Ornithologist, Sarah Courchesne.
Saturday afternoon, join Mass Audubon's former artist-in-residence, Barry Van Dusen, at Wachusett Meadow in Princeton for a bird walk where you will learn to bird by ear. By focusing on identifying birdsong, you will unlock the potential to identify many more species of birds and practice an extremely useful birding skill.
These Birding by Ear programs are open to anyone, and they are designed to be especially helpful to birdwatchers who may have limited vision.
Birding in Place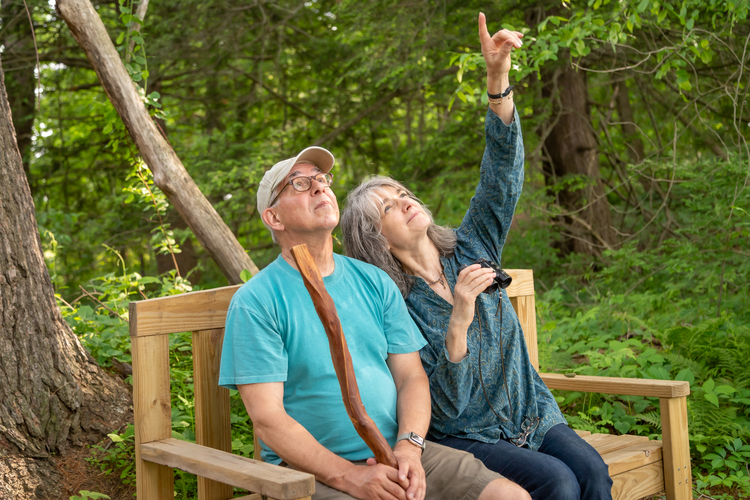 Accessible birding in place programs, like the previously mentioned North Shore Big Sit, will be happening across the state as teams vie for the Sitting Duck Award. On Friday evening join a birding in place program at Arcadia in Easthampton. Saturday morning, grab your coffee or tea and join an accessible birding in place programming happening at Felix Neck in Edgartown, Broad Meadow Brook in Worcester, Allens Pond in Dartmouth, Boston Nature Center in Mattapan, or Wellfleet Bay in South Wellfleet.
Birding by Bus
If mobility is a challenge, travel by bus for a unique, accessible, urban birding experience in Worcester on Saturday. Join natural history guide and birding instructor, Sheryl Pereira, on the WRTA bus departing from Broad Meadow Brook in Worcester and spend the day visiting birding hotspots around the city!