During the Celtics game on November 30, 15-year-old Mass Audubon Youth Climate Leader, Ollie Perrault, was given the Heroes Among Us Award. For 25 years, the Boston Celtics have recognized people across the Commonwealth who are making a difference in our communities. This year, Governor-elect Maura Healey presented Perrault as the recipient of this prestigious award.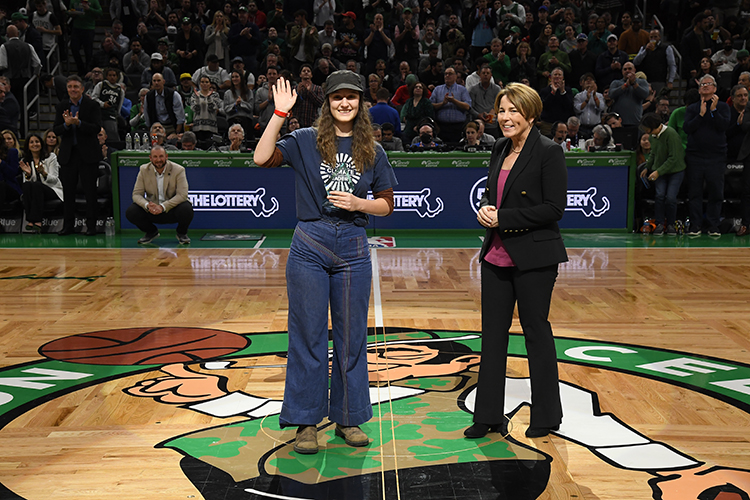 As an added bonus, Perrault also had the opportunity to meet Prince William and Princess Kate, who were sitting courtside as part of their brief trip to Boston for The Earthshot Prize 2022. "I told them how incredibly inspired I was to see them taking up the climate cause by dedicating themselves to policy change and supporting climate mitigation efforts by implementing innovative, sustainable solutions," said Perrault. "I also wanted to thank them for recognizing the power and importance of youth voices in the climate conversation and taking some time to highlight some of the incredible student-led organizations I am a part of."
Her interaction with the couple has sparked numerous local, regional, and even international news.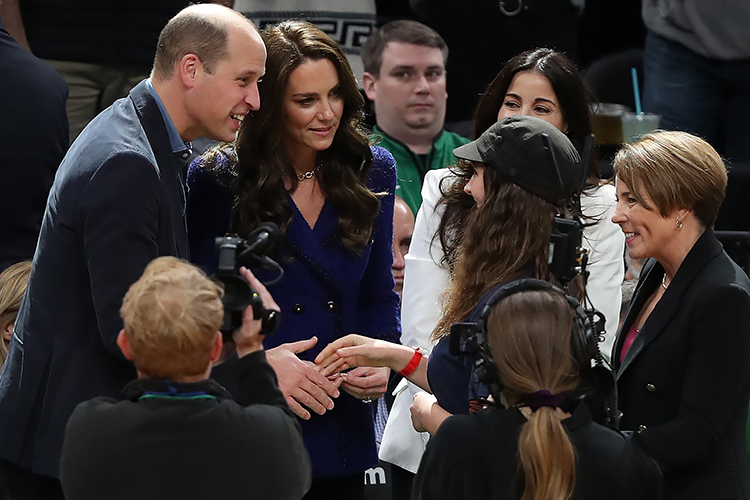 Perrault became a Youth Climate Leader when she was 11 years old. The Youth Climate Leadership Program provides young adults and youth the support and tools they need to advocate for climate action in their communities. "I feel so grateful to have the opportunity to spread the word about my work and to highlight the issues and solutions that young people are prioritizing today," she said.
Perrault's passion and dedication to making a difference is inspirational for people of all ages, and she is the perfect example of a Heroes Among Us. In the days following the ceremony, Perrault reflected, "I have been feeling incredibly hopeful to know just how many people out there support my work and I am ready to take this recognition back to Youth Climate Action Now and the Youth Climate Leadership Program to inspire more youth leaders to join the climate conversation and continue educating, empowering, and advocating for our right to a livable future."   
To learn more about Perrault and what drove her to become a Youth Climate Leader, read what she wrote for our In Your Words column in March of 2022.