I was born in 1994, making me 25 years old.
In that short amount of time, humans have pumped more greenhouse gases into our atmosphere than any time before.
This is the present and future I and so many young people were thrown into. Now, it's become our responsibility to ensure a habitable and healthy planet for us and our children. I care about climate change because a changing climate is all I know.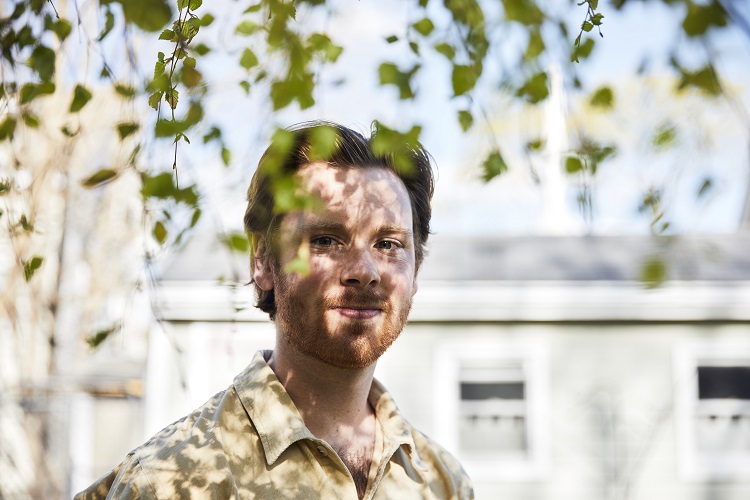 It's my generation's future on the line.
I like to say the 21st century is a century of solving global problems at a local level, so no one can claim boredom: there's too much to do. Young people have been hearing this call, especially in the last four years with the rise of the youth climate strikes, the Green New Deal, and the Sunrise Movement—all of which I have been a part of and have served as catalysts for educating, activating, and inspiring me.
People are always looking for hope and motivation. Climate action can provide that space for young people who haven't found it yet.
I stay motivated by the climate movement I am a part of.
It's being part of the movement, surrounded by so many caring, smart, talented, and passionate young people, that keeps me going, engaged, and ready for action. Being part of a movement gave my life purpose and will do the same for many others.
I find hope in strangers and friends alike who stand next to me in marches; who listen to frontline communities about the disproportionate toll climate change takes on them; and who are actively pursuing a world based on justice, democracy, and ecological well-being. You can and will find hope in a movement based on collective community action.
I'm Andrew Ahern, and I'm a Climate Champion.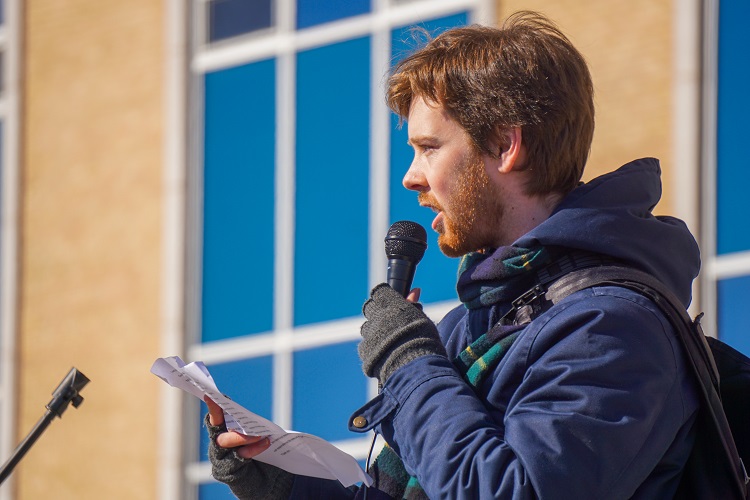 Over the past ten months I've had the privilege of serving as a Terracorps member with Mass Audubon and the Worcester community organizing, educating, and activating people towards climate action.
During this time, I organized over 40 of Worcester's youth for Broad Meadow Brook Wildlife Sanctuary's first Youth Climate Summit. I created community spaces for people to learn and talk about climate change through our Climate Café series. I reached over 1,000 unique viewers during digital Earth Day events I organized with the Worcester chapter of the Sunrise Movement. These are just some of my accomplishments during my service term, and I'm thrilled I get to build and continue this work as I enter into a new position with Mass Audubon.
As my work continues with Mass Audubon, climate action only gains importance with each passing year. The need to get off fossil fuels, change our agricultural systems, reduce our consumption habits, and invest in education, healthcare, and renewable energy (all "green" jobs) are initiatives for the future I direct my time and energy into.
I have two pieces of advice for young people: build a better future and repair a broken past.
Begin imagining what a better world will look like for our generation and the following ones. What we lack is not the technological feasibility or even political power, but a shared vision for a better future. Having a vision turns this project into a mass movement.
Show up and get involved. I don't mean just attending a climate change program or joining a rally, but also supporting those most affected: from disaster relief, to homelessness, to caring for our elders. Climate change puts our most vulnerable in increased danger. They will need help in a warming and sea-rising future and we need to be able to hear the call.
Here's to the next and most important 10 years of our collective lives!
– Andrew Ahern, Community Engagement Coordinator, Mass Audubon Broad Meadow Brook Conservation and Wildlife Sanctuary.
Nominate your local climate champion by commenting below or sending us an email at climatechange@massaudubon.org. If you're looking for more ways to engage with Mass Audubon's climate action work, visit our Instagram Story to ask us all your questions about climate action on Monday, August 3 at 12 pm for our First Friday Climate Action AMA.