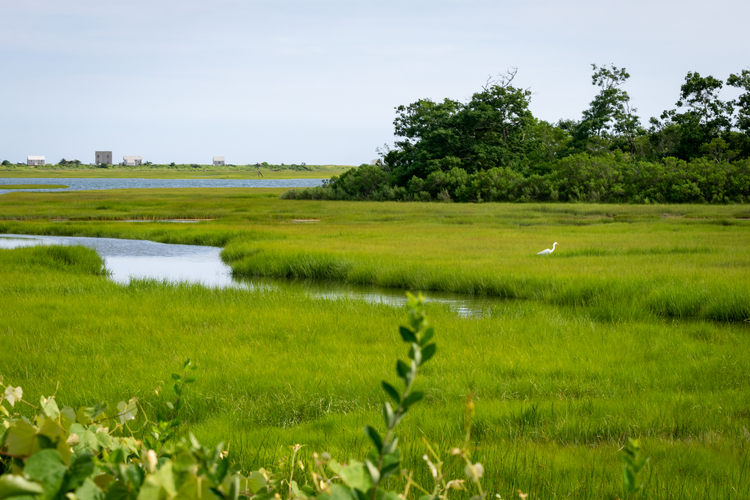 Mass Audubon invites local, Indigenous artists to submit interest applications for consideration to design a structural, elemental art installation to be featured at one or more Mass Audubon wildlife sanctuaries. The artwork is intended to spotlight, honor, and celebrate Indigenous relationships with nature and the land of Massachusetts and/or New England.  
Funding and Budget
At this time, Mass Audubon has received funding from the Mass Cultural Council to pay an artist for conceptual and final designs. Once an artist is selected from the pool of interested applicants, Mass Audubon will pay $2,500 for conceptual drawings and another $2,500 for a final design. Mass Audubon is currently seeking funding for the fabrication and installation of the artwork. When funding for the installation is secured, the selected artist will have the opportunity to fabricate and install the final artwork.
Design Parameters
The final piece(s) should be constructed with elemental or natural materials (wood, stone, etc.), preferably sourced from in or around the New England region, and be able to withstand outdoor conditions. Pieces should be tactile and interactive in nature, celebrating and provoking reflection upon the Indigenous sovereignty, culture, and heritage of the region, including past, present, and future. The artwork may also highlight the artist's own connection to nature and the land in Massachusetts and/or New England. Interpretive signage may be developed to accompany the piece, if appropriate.
The Intent
The application process is intended to find and contract with a local, Indigenous artist whom Mass Audubon will commission to design a concept for a future art installation. The application is for artists to express interest in consideration for the project; fully developed concepts are not required at this point.
The interest form requests the following information:
Name and contact information
A brief description of the artist's interest in the project and their personal connection with their Indigenous heritage and the nature and lands of what is now called Massachusetts
A description of the artist's work, style, and preferred medium(s)
Links to examples of previous work, such as a digital portfolio, public Instagram account, or similar platform
The application deadline is midnight on December 31, 2022.
To apply for consideration, please complete the interest form.
If you wish to upload photos of your past work, please do so here.