The trails are crunchy underfoot with just enough snow to pop out animal tracks. It's clear, crisp and cold.
Squirrel tracks show how far they can jump.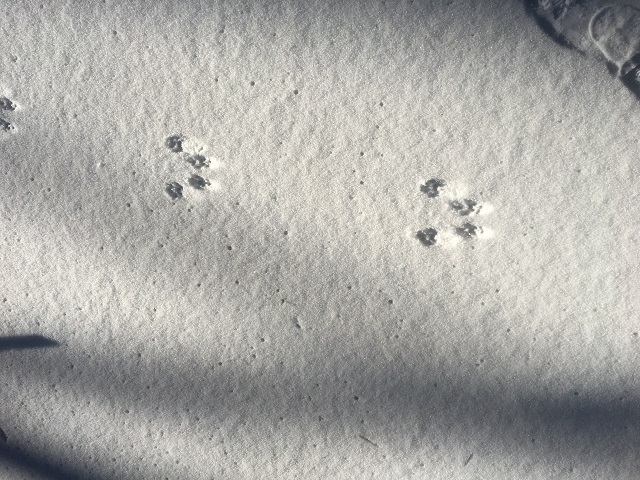 Branches are lightly coated in ice, especially brilliant early morning and late afternoon.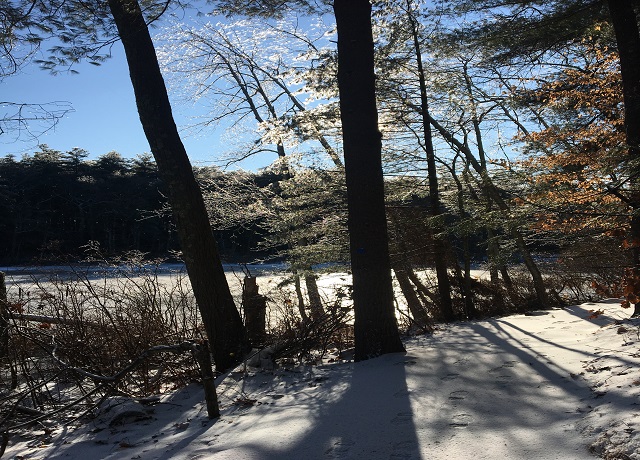 Turkeys are everywhere. Just follow their tracks.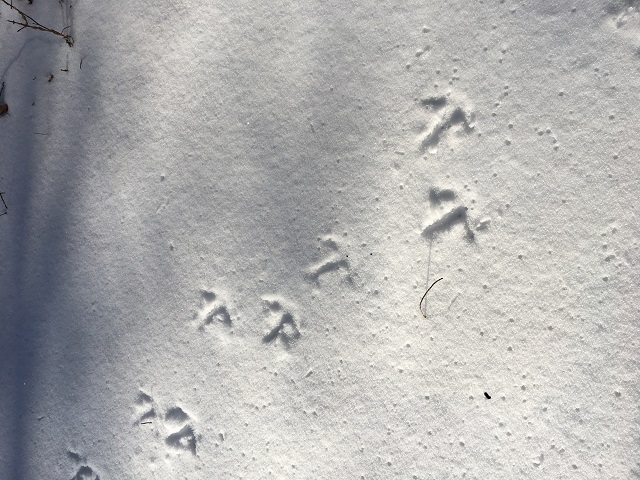 Winter is a wonderful time to explore!