Happy First Day of Spring!  There is still snow cover at the sanctuary and more on the way.
This hungry American robin has been feasting on fermenting crabapples hanging onto a tree in the parking lot.  There are few food options when grasses and seeds are covered with snow so fruits that remain from last Fall help keep the birds alive.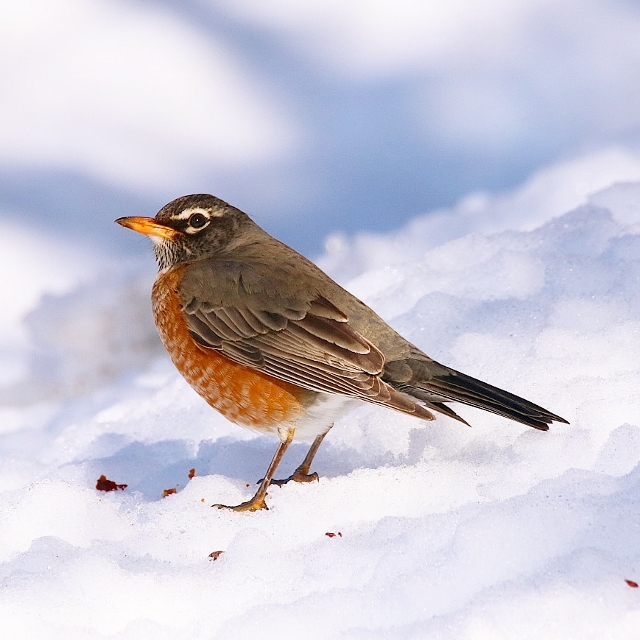 Flocks of up to three dozen cedar waxwings have been enjoying crabapples as well.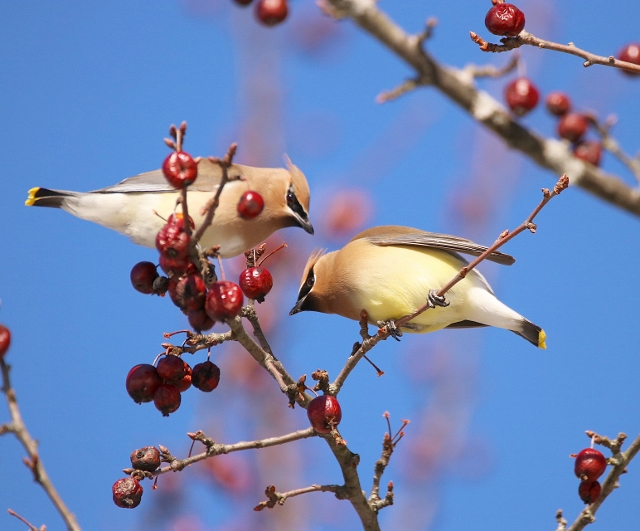 Come and enjoy the fresh snow and look for wood ducks, hooded mergansers and others just waiting for warmer weather.  Snowshoes, yaktraks or nordic skis may be a good idea.  Call Broadmoor in advance for conditions.
Sunday afternoon, March 25,  Broadmoor's endowed Jean and Henry Stone Memorial lecture will be held at The Center for the Arts in Natick from 4 – 6 pm.  There are still spaces for this free performance by the Stand Up Economist.  Check out the link below for details.