Birds and Breakfast, Sunday, May 5 started overcast and damp, but everyone enjoyed a great show of early birds followed by pancakes with maple syrup from the Natick Community Organic Farm. Lists of species seen have been kept on the second or third Sunday of May every year for 42 years. The total seen during those years is now 132 species with the addition this year of a pair of ring-necked ducks. They were late migrants and gone the following day.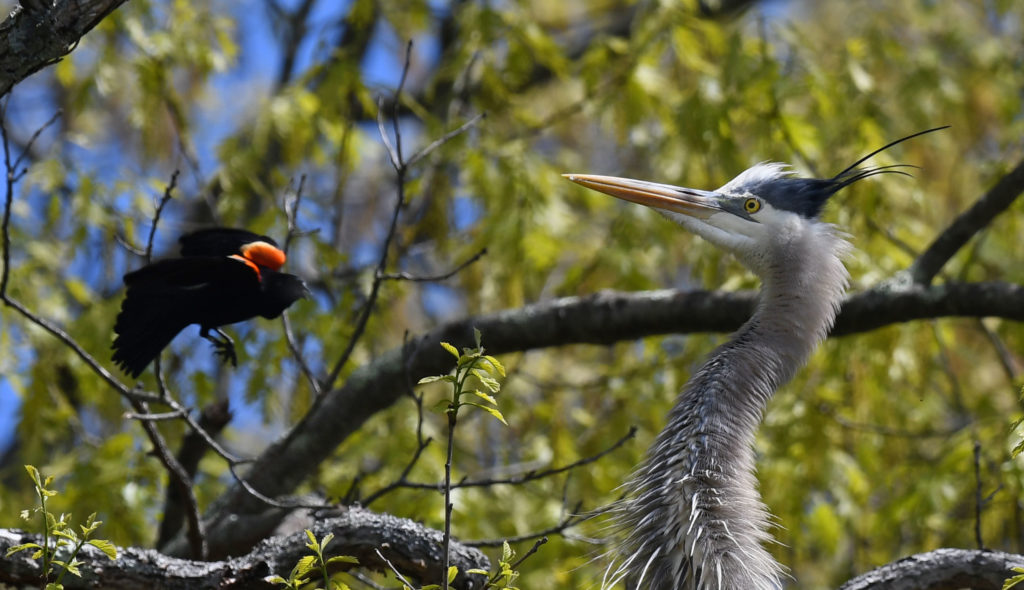 Great blue herons will take red-winged blackbird chicks if they encounter a nest in the marsh. This male red-winged blackbird circled and dived on the great blue, which raised its feathers in annoyance.
Mass Audubon's Birdathon took place May 10-11. Broadmoor fielded nine teams across the state with 35 birders identifying 188 species and raising nearly $4,000 to support the sanctuary. One of the beautiful birds seen was the tiny common yellowthroat. It nests at Broadmoor along the marsh edge and sings "wichity, wichity, wichity".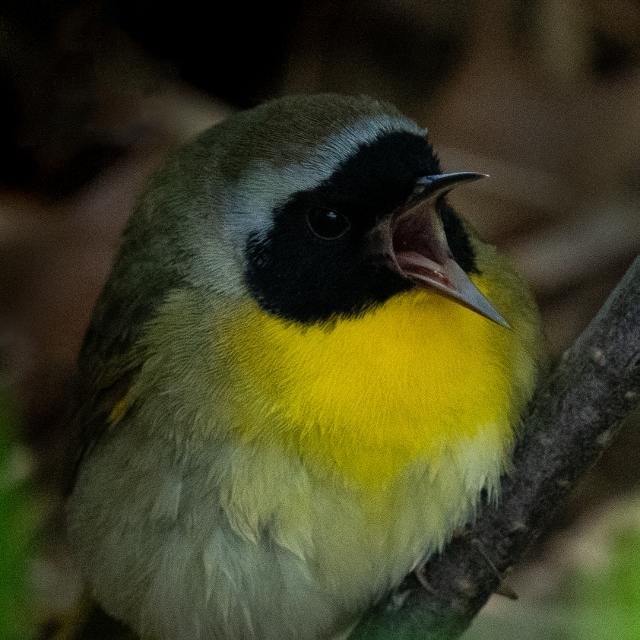 Visitors don't need to search far for nesting birds, tree swallows and eastern bluebirds nest in boxes in front of the nature center. A house wren is using the nest box house to loudly announce his territory.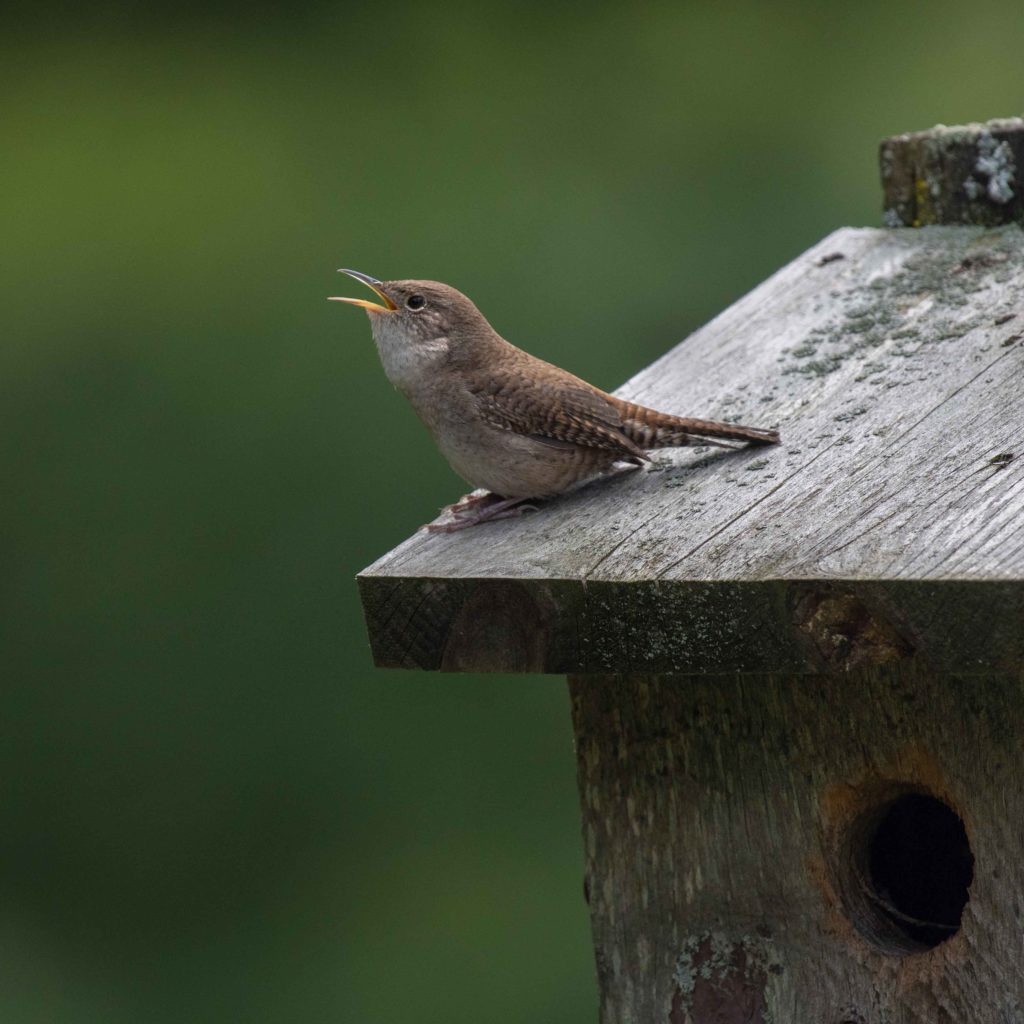 Thanks to Education Coordinator Joy Marzolf for these great photos of birds in action. Join her on May 25, for a workshop on Nature Photography: The Beauty of Spring. And check out more nature photography programs at Broadmoor. https://www.massaudubon.org/program-catalog/results/broadmoor/(keywords)/photography