Two visitors dropped b to enjoy the fall colors together and discovered: The Freedom Chair, a self-propelled trail chair based on bicycle technology. It's available to borrow for use on the All Persons Trail at Broadmoor thanks to a donor who wants to make nature accessible for everyone. It can be pushed by a second person or propelled using the levers.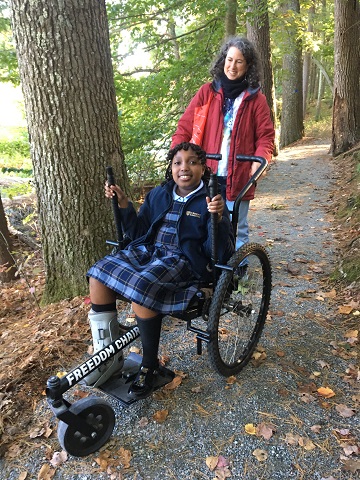 Trail improvements continue under the supervision of Terra Corps Land Stewardship Coordinator, Jonas Bruggemann and Property Manager Shane Parsons. They are returning from a volunteer work day with students from Walnut Hill School in Natick.
Want to help? Look for volunteer opportunities on Broadmoor's website www.massaudubon.org/broadmoor or email broadmoortrails@massaudubon.org.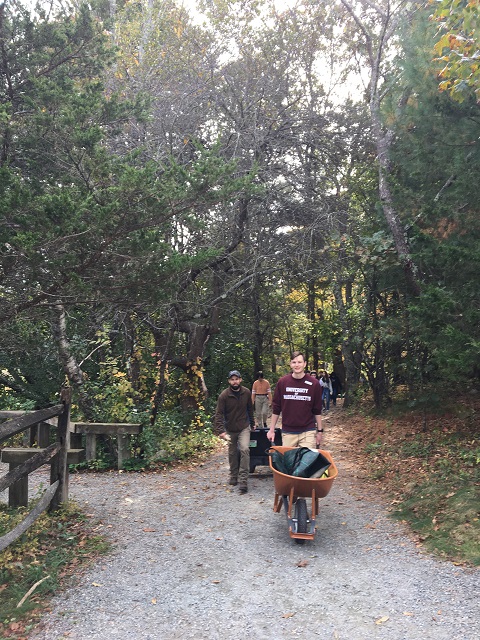 Walnut Hill students together with Natick High students hosted a Town Hall about how the Green New Deal will address climate change last week. The energetic event focused on action. It was a pleasure to join a panel exploring how Mass Audubon, the state legislature, community organizations and activists can work together.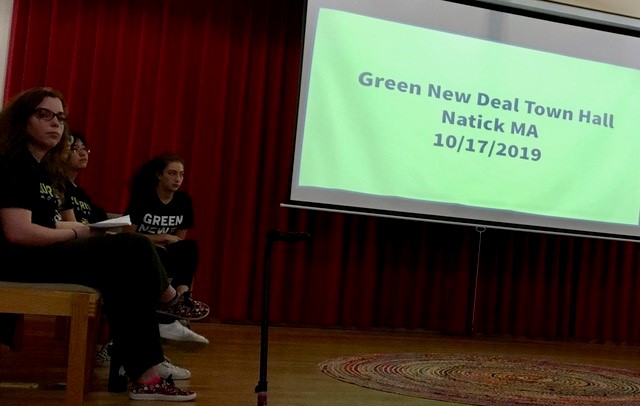 There are lots of ways to be involved. If you saw recent news about the dramatic decline in the number of birds in North America and Canada over the past 50 years – nearly 30% are gone – here's a chance to be part of a long term project that tracks changes locally.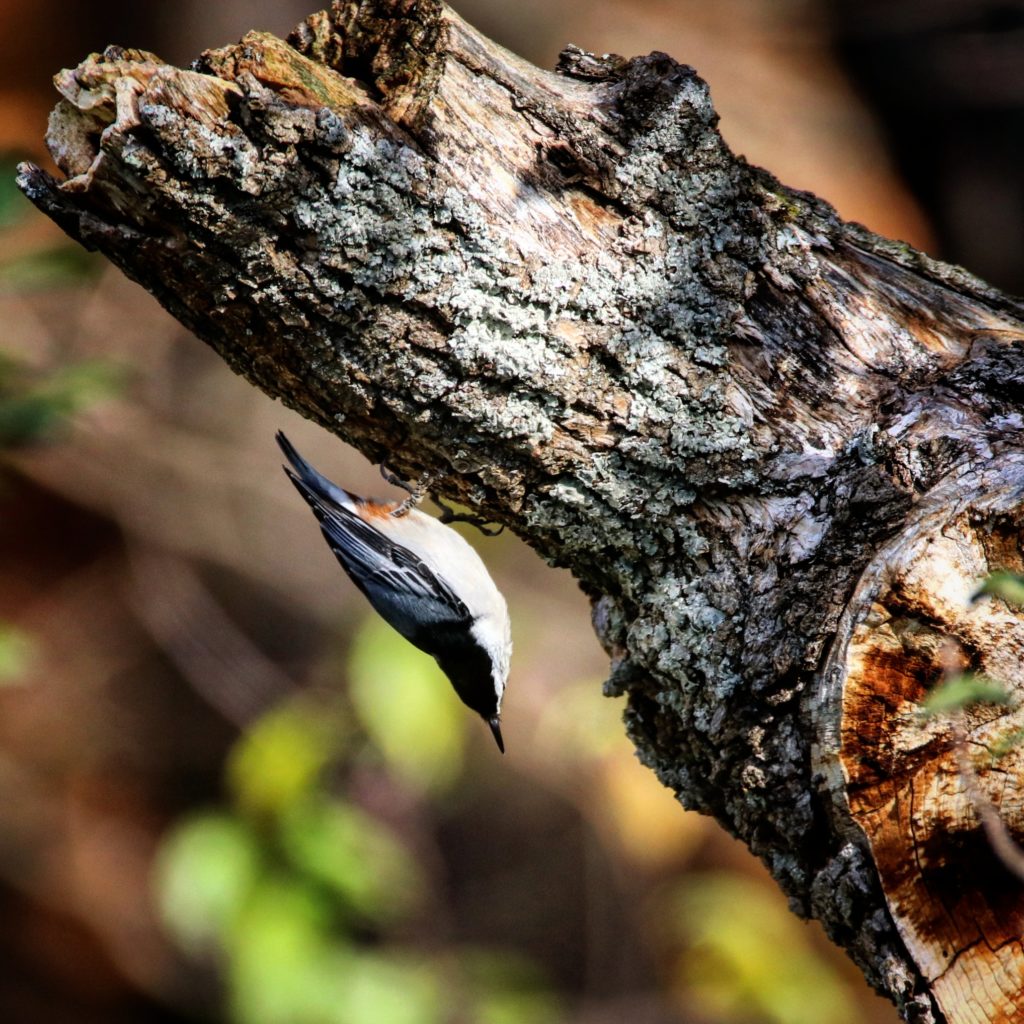 On Saturday, December 14, teams of birders will count individual birds in a 15-mile diameter circle centered in Millis. Broadmoor and Stony Brook Wildlife Sanctuaries are located in the circle. This will be the 48th annual Millis Count, part of the 120th Annual Christmas Count that began in New York in 1900.
You can help. If you'd like to join a team of birders in the field, all levels of experience are welcome. If you live within the count circle, you can count your own backyard, your bird feeder, or organize friends in your neighborhood. Send a message to broadmoor@massaudubon.org with your name, email and, if you want to know if you live within the circle, your street address. More eyes in the field give us better data. It's a fun way to meet people who share your curiosity and interest in naure.