Glorious sunsets start in late afternoon and seem to go on and on, especially after a storm. While the sanctuary closes to visitors at dusk, join a special Owl Prowl program to explore some of the trails at night and learn about the world of our night time inhabitants.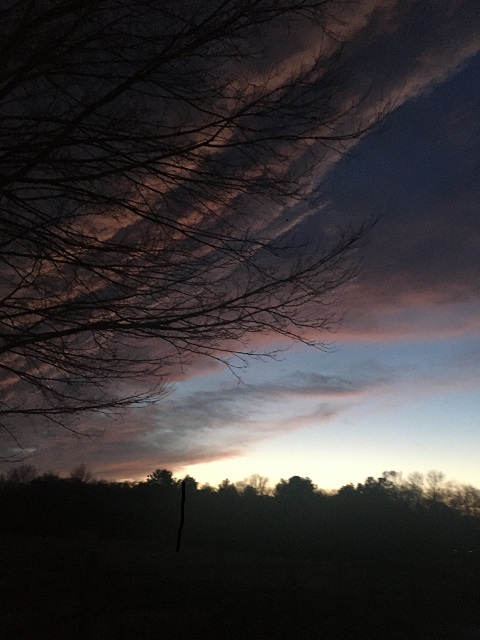 Exploring in the snow is special with animal tracks and scat sometimes telling "stories". This flock of turkeys is ignoring the sign to Stay On The Trail, making a beeline for the bird feeders behind the nature center.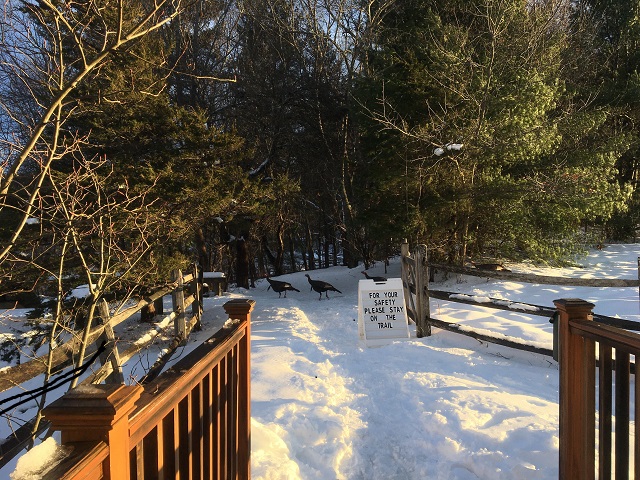 Join one of our scheduled weekend walks to learn more about animal tracks and signs.