The most beautiful season at Broadmoor features amazing scenes around every turn in the trail. The colors of maples, berries on American holly and ferns turning golden are vibrant around the wetlands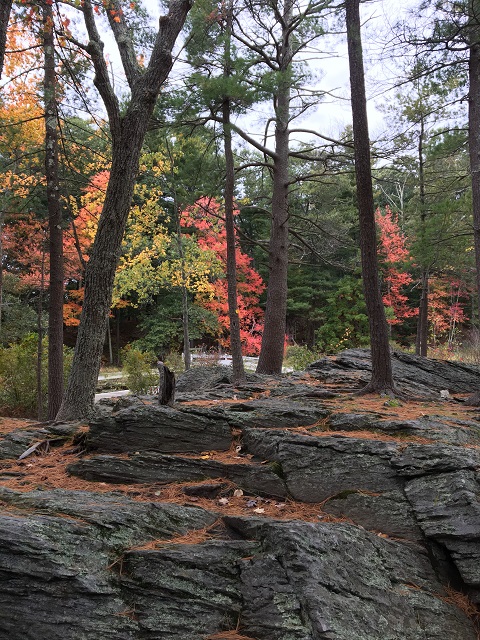 Trail improvements will make your visit be even more enjoyable, focused on nature and less on rocks and roots in your path.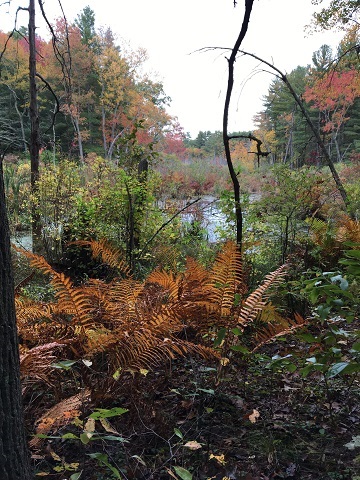 The Glacial Hill – Indian Brook Trail reroute was celebrated on a crisp Saturday morning with volunteers, staff, and summer campers, who created the reroute this summer and fall posing in front of the new route entrance.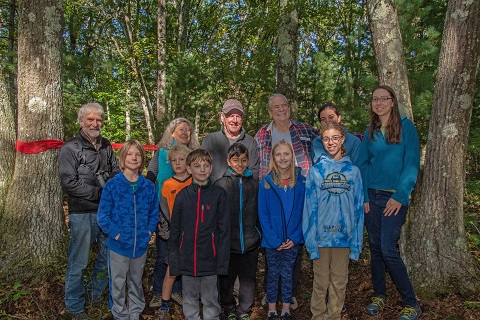 Summer campers got to pull the bow on the ribbon so we can reuse it for the next opening.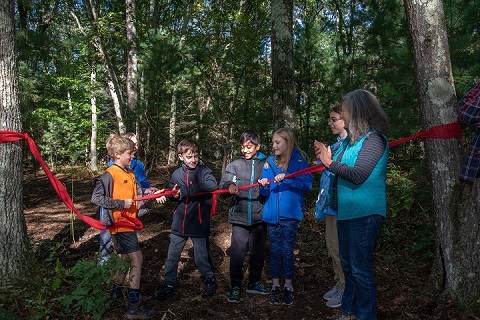 Working on the trail project is fun, skill-building, and creates results that make a visit to Broadmoor more enjoyable for everybody. The plants and animals that live on the sanctuary appreciate the changes too.
Want to help? We need funds for detail design, materials and equipment. To donate, go to https://www.massaudubon.org/get-outdoors/wildlife-sanctuaries/broadmoor/support
If hands-on work appeals, please email broadmoortrails@massaudubon.org. Broadmoor's Terra Corps land stewardship coordinator, Jonas Bruggemann, will reply and connect you to some workday opportunities.