The trail to Broadmoor's main bridge will be closed tomorrow for construction to extend the accessible trail. The trail will be under construction but passable with caution this weekend. Expect completion is Tuesday, October 1. Visitor services staffers can help you plan an alternate route this week.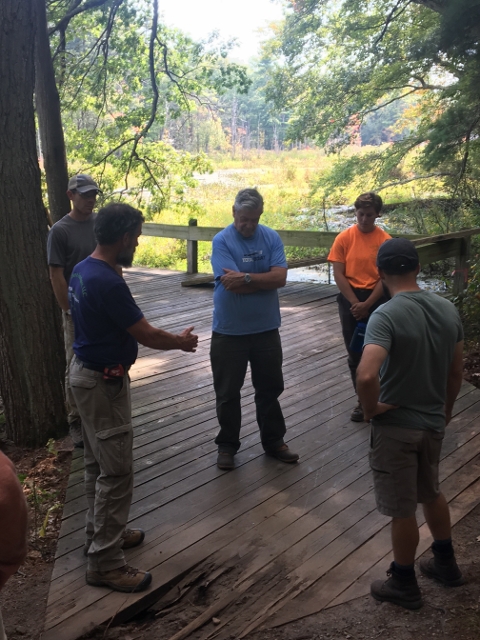 Professional trail builders, Broadmoor staff, and volunteers confer on regrading the approach to the main bridge.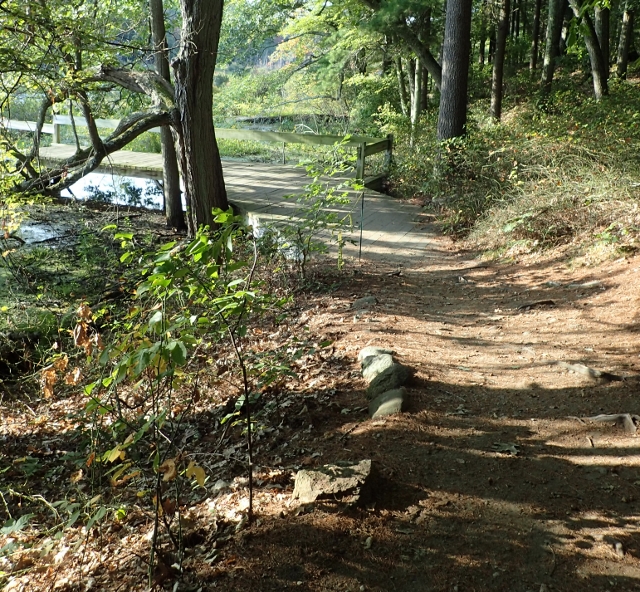 The current layout of the trail is too steep and can be icy in winter.
Some of the work requires rock cribbing. Large rocks are moved into place using a micro-excavator and buried deeply to hold the trail surface in place.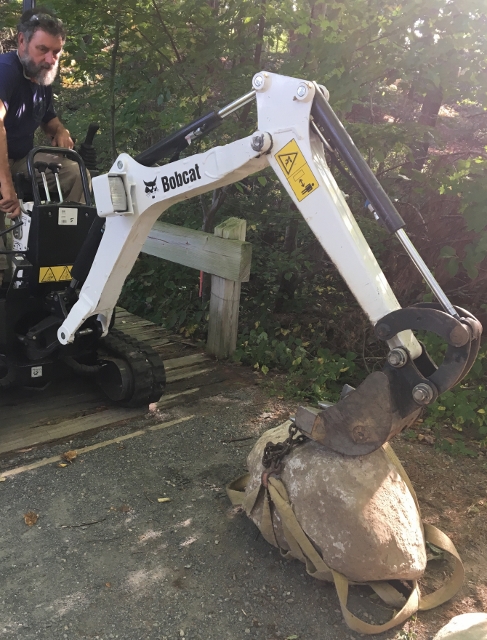 This summer, campers in Trail Blazers and Explorers helped build the Indian Brook to Glacial Hill relocation to bypass steep eroding slopes.
The grand opening of the trail will be Saturday October 5. Join us at the nature center pavilion at 9:30 am for cider and donuts; then walk the half mile out to the relocation and help us cut the ribbon.
The goal for our campaign is $420,000. We have raised $344,899. Please make a donation to help us complete this ambitious project for visitors and for the wildlife we protect. To make a donation on-line, go to https://www.massaudubon.org/get-outdoors/wildlife-sanctuaries/broadmoor/support . Thank You!