Summer is a great time to explore new places. Two beautiful nearby locations are Little Farm Pond, in Sherborn, part of Broadmoor, and Waseeka Wildlife Sanctuary in Hopkinton.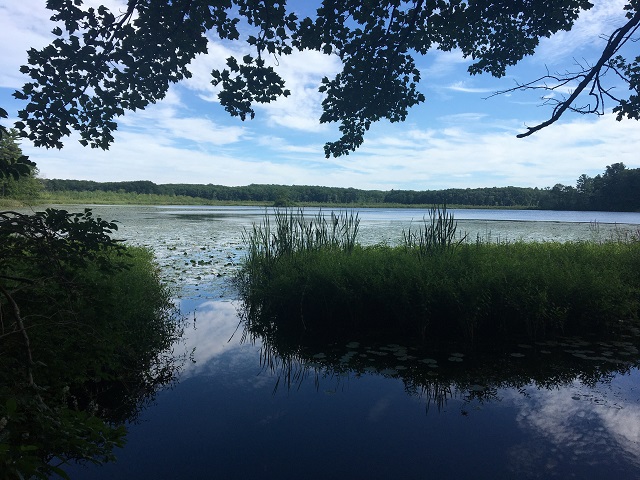 Little Farm Pond is a 23 acre kettle hole pond formed as glacial ice melted millennia ago. Fragrant sweet pepperbush is in bloom along the pond edges. A one mile loop trail features a bench overlooking the water, a great place to spot ducks and herons. This property in Sherborn was donated to Mass Audubon in the 1960's. Adjacent land in Natick, named Broadmoor by the owners and was added to the pond property to form Broadmoor/Little Pond Wildlife Sanctuary in 1968. There are only three parking spaces on Farm Road, so please return if the lot is full. This is the only place at Broadmoor where fishing is permitted as it is a great pond with access for fishing required by state law. Visitors are welcome to carry a boat in for the day. Please carry it out. as well.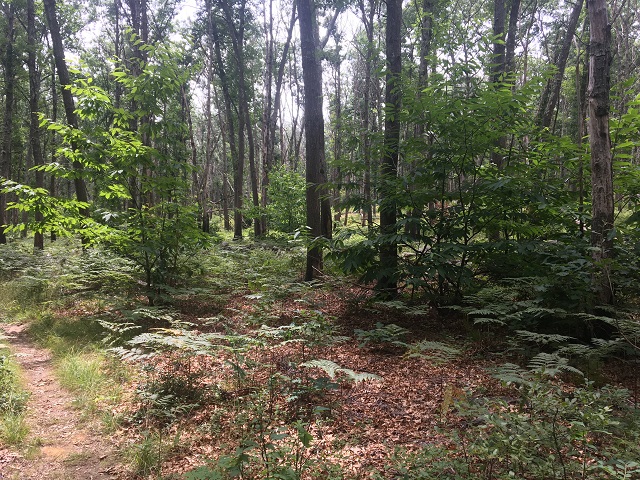 At Waseeka Wildlife Sanctuary in Hopkinton, walk the man trail to a dike on Chicken Brook forming a pond where wood ducks and osprey can be found. The Sassafras Trail is a longer loop through forest where you can discover the effects of fire. The forest cover thins, bracken ferns and huckleberry dominate the forest floor and you can see American chestnut sprouts everywhere. About 40 acres accidentally burned in 2013 . The charred stumps are visible, but the surprise is the number of chestnut sprouts throughout the burned area. American chestnut has long thin toothed leaves. It was a dominant tree in the Eastern US until the 20th century when chestnut blight was introduced. The roots and stumps remain and sprout, especially in disturbed areas, but the small trees eventually die back. see if you can identify the chestnuts along the Sassafras Tail.