Improvements for safety and comfort began last week across two wet areas of trail. The first spot is on Glacial Hill Trail where a seasonal stream makes crossing wet and muddy. The result is that visitors have widened the trail trying to avoid the mud, crushing and breaking plants and degrading the habitat.
How did the problem get solved? In a workshop for conservation managers and volunteers led by professional trail builder Peter Jensen, participants learned how to build a puncheon bridge.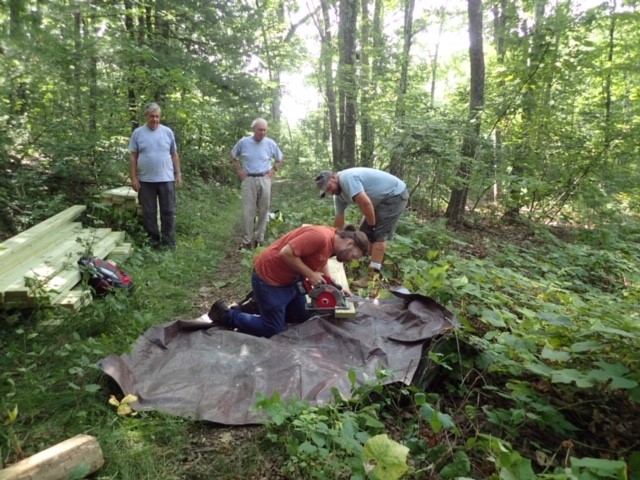 Boards were brought to the site and sawed in the field. Sawdust was carefully collected on a tarp for removal.
Locust logs were placed and leveled as a base for the bridge.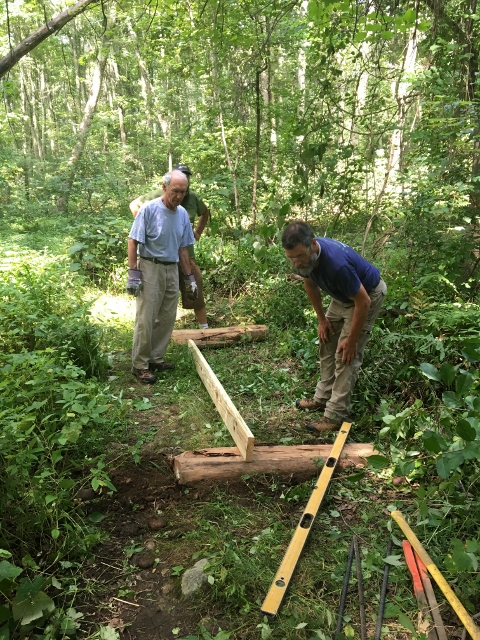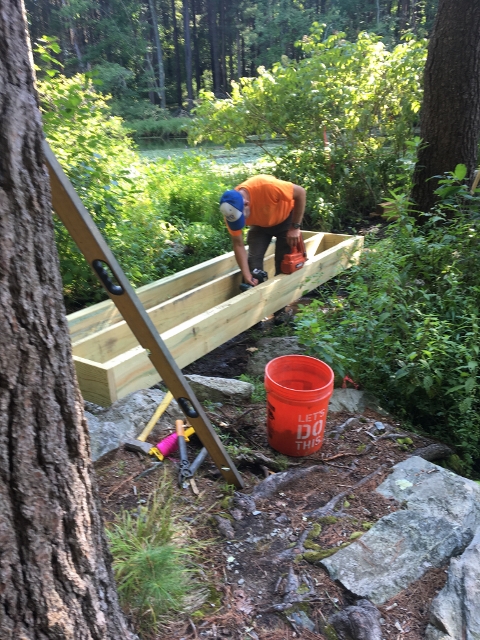 A section of puncheon bridge near the mill sites was completed by the end of the week. This area of slippery rocks and seasonal stream flow was hazardous during high water.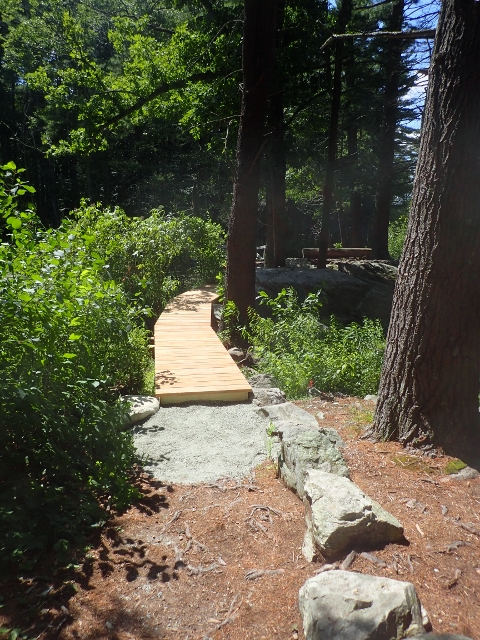 Now, the bridge makes a safe and pleasant passage offering great views.