Land stewardship coordinator, Bea Oliva, joined the MetroWest team at Broadmoor. She is a Terra Corps service member who will coordinate volunteers making trail reroutes and improvements, providing training workshops and mentoring to conservation land managers, and working with local communities on land stewardship projects. She will serve full time for the next eleven months in this national service program, part of AmeriCorps. Bea brings experience from her Peace Corps service in Jamaica, and holds a biology degree from Cornell. When you see her on the trails, please welcome her!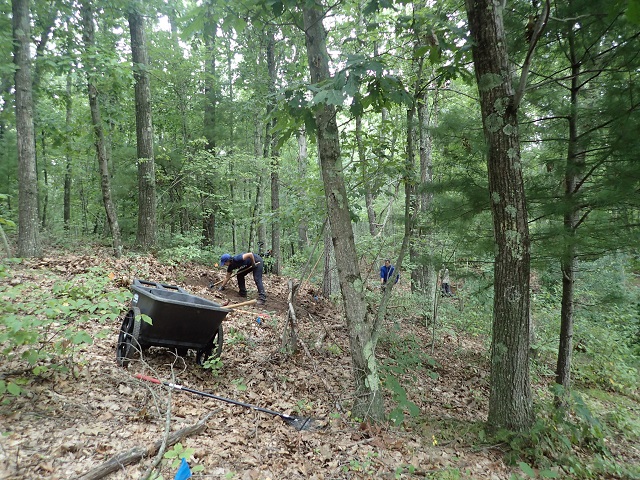 Her first hands-on job is rerouting the Indian Brook Trail near the vernal pool where part of the original trail has become wetland as a result of beaver activity and extreme rainfall. The new trail segment is higher and has great views of the Indian Brook wetland.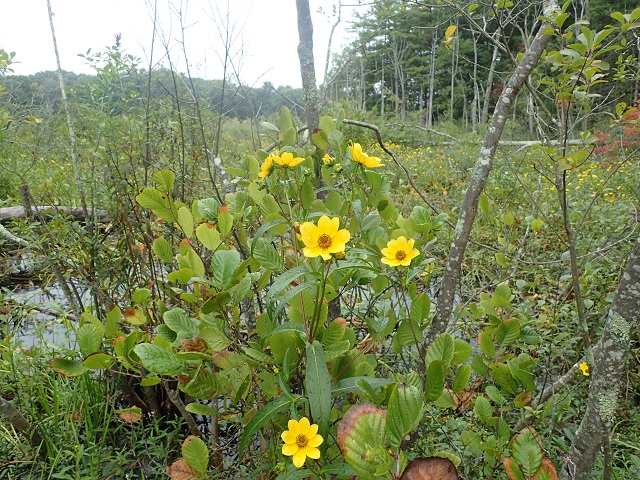 From the main bridge, water marigold can be seen blanketing the Indian Brook wetland. It's in the beggar's-tick family, Bidens. The seeds readily attach to socks, pantlegs, and animal fur for a free ride to a new habitat.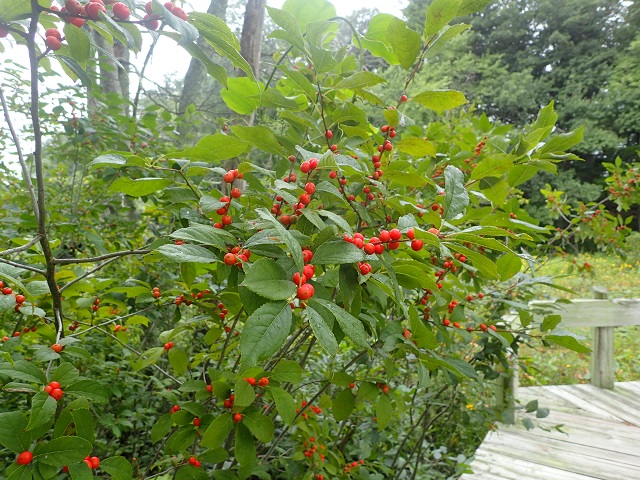 These fat ripe berries can be seen along the wetland edges. Winterberry holly is a native that loses its leaves in the winter. The tiny white flowers are rarely noticed in summer, but the berries are nutritious bird food. A flock of robins can pluck all the berries on a bush in a matter of minutes in Fall and Winter.
Come discover the nature of Fall. Last week a visiting couple shared their personal goal to visit all Mass Audubon wildlife sanctuaries this year and Broadmoor was first on their list!