There are lots of changes at Broadmoor starting with seasonal foliage. Fair Weather Birding this morning found downy woodpeckers perching on the gorgeous red leaves of poison ivy (Rhus radicans). Woodpeckers and many other birds relish the berries and will help spread this native plant, Both resident and migratory birds are fattening up on berries, seeds and insects.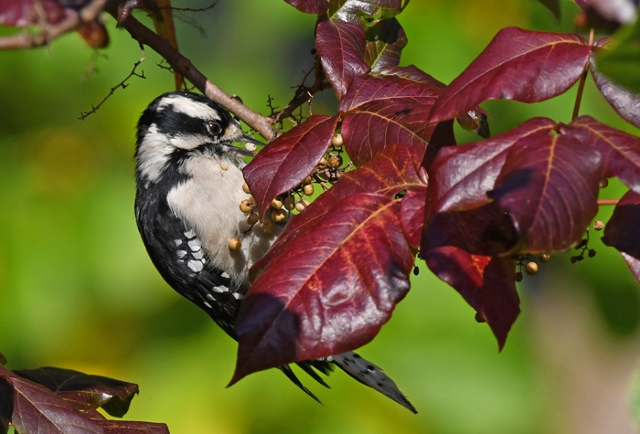 Trail improvement work continues. The third workshop in a series of four, partially funded by Mass Trails, a Department of Conservation and Recreation education program, featured training in the basics of trail construction and management. Participants got to try tools including mattocks, McLeods, and rakes to remove built up berms that prevent water from draining off existing trails.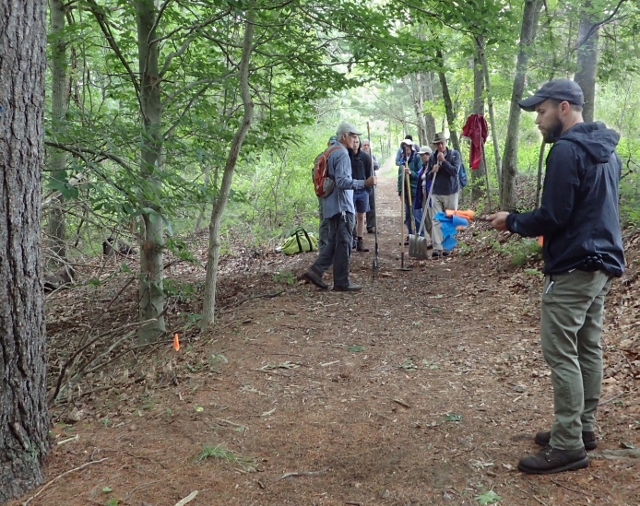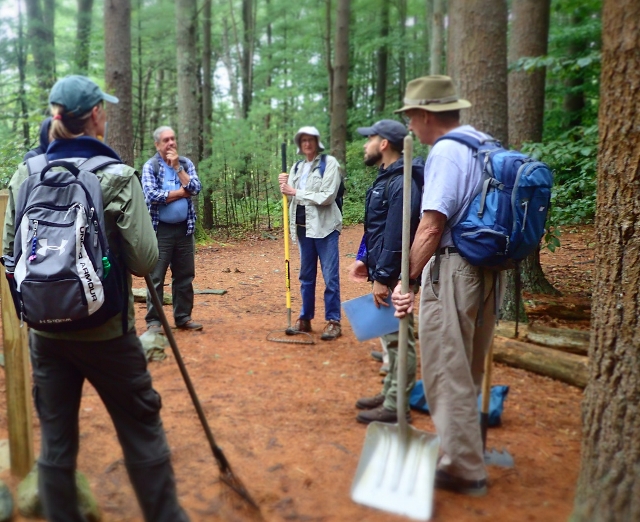 Classroom and hands-on trail work helped participants understand the basics of trail creation and how to correct problems. The final workshop in the series, Planning for a New Sustainable Trail, will be Thursday, September 26. The workshop will explore trail layout and relocation in the field.
Another sign of seasonal change is turtle hatching. This baby snapping turtle emerged along with eleven siblings from a hole right next to the nature center and headed down to the marsh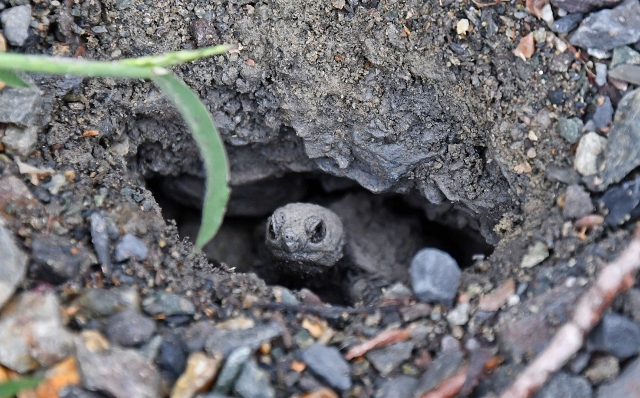 For more details on Broadmoor's Campaign for trail improvements go to https://www.massaudubon.org/get-outdoors/wildlife-sanctuaries/broadmoor/support .