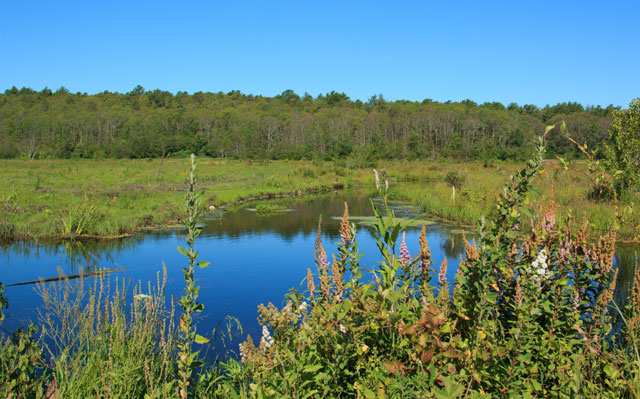 For the past year, we've been working hard to raise enough funds to acquire almost 479 acres of Tidmarsh Farms in Plymouth, land which encompasses restored freshwater wetlands and adjoining uplands. It's been a remarkable journey and a true community effort.
Today, we're excited to announce that we achieved our goal of raising $3.6 million! And it's all thanks to supporters like you.
This means we can now move forward with purchasing the property later this summer. And we hope to see you this fall in Plymouth when we celebrate the official opening of Mass Audubon's newest wildlife sanctuary!
Thank you for your commitment to land conservation, and for being a part of this important initiative—we could not have done it without your support. We are humbled by the generosity and dedication of our conservation community, and in particular, the people like you who stepped up to make this vision a reality.