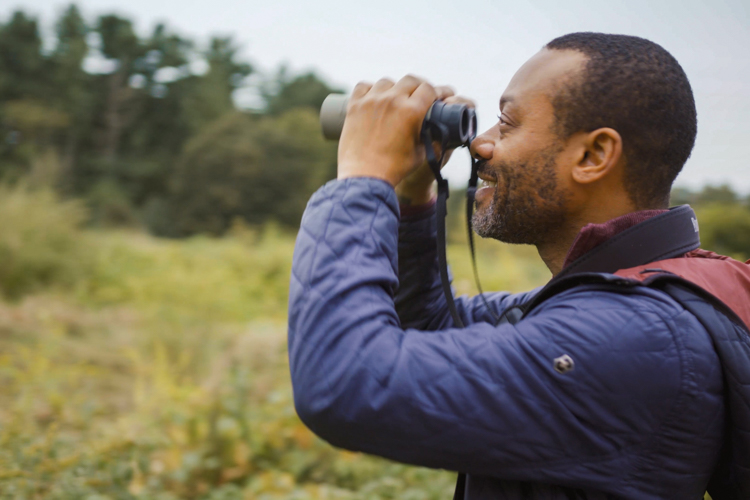 Juneteenth, a portmanteau of "June" and "nineteenth", commemorates the end of slavery in the United States each year on June 19. Because the enslaved ancestors of many Black Americans were not free on July 4, 1776, many consider Juneteenth their true Independence Day and a day to celebrate Black history, culture, joy, and family.
Notably, this year is the first time that Juneteenth will be observed as an official state holiday in Massachusetts: State Representative Bud L. Williams of Springfield added the measure to a coronavirus spending bill and Governor Charlie Baker signed it into law in July 2020, noting that Juneteenth is "an opportunity to recommit ourselves to the goal of creating a more equal and just society."
In addition to being a day of celebration and remembrance, Juneteenth is also an opportunity for reflection on the history of slavery and systemic racism in this country and the impact it continues to have today.
Below is a roundup of resources we've gathered in honor of Juneteenth: organizations that are celebrating Black people in nature, as well as some things to read, watch, listen to, and follow at the intersections of blackness, nature, science, environmental justice, and racial justice. There are also great resources in last year's Juneteenth blog post that are still relevant and worth a read or revisit.
Get Involved
If you are looking for opportunities to experience and connect to nature with other Black folks, or want to support the movement to diversify the outdoors and make nature accessible to all, these organizations are a terrific place to start:
Outdoor Afro has become the nation's leading, cutting-edge network that celebrates and inspires Black connections and leadership in nature with more than 80 leaders in 42 cities around the country. Join their community for meaningful opportunities to get outdoors and to support their work to ensure that Black people have access, representation, meaningful participation, and quality nature-based experiences.
The Black Outdoors works to increase awareness of and participation in outdoor recreational activity amongst black people and other underrepresented groups. They offer tips and tricks for navigating the outdoors, recommendations and reviews on places to visit, information about what kinds of gear you might need, and stories from people of color who are engaging with the natural world and finding escape, adventure, solitude, and community in the outdoors.
The Rusty Anvil, based in the Berkshires of western Massachusetts, reconnects BIPOC folks to nature through mindful wilderness trips and place-based skills that provide space for self-reflection and healing, intimacy with nature, and conscious environmental stewardship for BIPOC individuals.
Unlikely Hikers is a diverse, anti-racist, body-liberating outdoor community featuring outdoorspeople that are underrepresented in the media and outdoor industry, including people of size, Black, Indigenous, People of Color, queer, trans and non-binary people, people with disabilities, and people who utilize the outdoors to aid their mental health.
Diversify Outdoors is a coalition of social media influencers—bloggers, athletes, activists, and entrepreneurs—who share the goal of promoting diversity in outdoor spaces where BIPOC, LGBTQ+, and other diverse identities have historically been marginalized and silenced. Sign up for their newsletter and follow their hashtag #DiversifyOutdoors on social media to join the movement.
Read
Last June, a Black birder named Christian Cooper was birding in Central Park when he recorded a video of a confrontation he had with a White woman who threatened to falsely tell the police that Cooper was threatening her life after he asked her to follow the posted dog leash law. In September, Cooper—who is also a former writer and editor for Marvel Comics—turned his experience into a graphic novel called It's a Bird, which is free to read on certain digital platforms.
Co-organizers of the first Black Birders Week talk about the joy of the natural world and the work outdoor-focused groups need to do to reduce racism and promote inclusion in this 2020 interview from Scientific American.
Watch
Recordings of many of the presentations and events that took place as part of Black Birders Week 2021 are still available for viewing on the Black AF in Stem website, including collaborations with US Fish and Wildlife and the Cornell Lab of Ornithology.
Racism makes our economy worse—and not just in ways that harm people of color, says public policy expert Heather C. McGhee in her 2019 Ted Talk. From her research and travels across the US, McGhee shares startling insights into how racism fuels bad policymaking and drains our economic potential and demonstrates how racism has a cost for everyone, beginning with examples of countless municipalities across the U.S. that closed their public parks, pools, and schools in response to desegregation orders throughout the 1960s, depriving Americans of all races of access to nature and the outdoors.
Listen
From Gimlet Media's How to Save a Planet podcast, learn about why the fight for racial justice is critical to saving the planet, and what the broader climate and environmental movements need to learn from the Black Lives Matter movement to be successful.
From the REI Co-op Wild Ideas Worth Living podcast, check out an interview with Black Birders Week organizer Corina Newsome, where she talks about how she fell in love with birds and the "treasure hunt" of birding, the circumstances that inspired Black Birders Week, and what it's like being a Black woman in the outdoors.
Science Friday (SciFri) producer Christie Taylor talks to herpetologist Chelsea Connor, a co-founder of Black Birders Week, about her relationship with the outdoors, and what comes next for creating and maintaining spaces where Black scientists can thrive.
The Unlikely Hikers Podcast with Jenny Bruso features diverse, anti-racist, body-liberating stories from people underrepresented in outdoor media and culture.
Follow
Follow the hashtags #BlackinNature and #DiversifyOutdoors on most social media platforms to join the conversation and movement for equity and access to the outdoors for all.
Creators of Black Birders Week, the Black AF in Stem Collective (@BlackAFinSTEM on Instagram and Twitter) is a group of unapologetically Black scientists studying topics in Science, Technology, Engineering, and Mathematics.
The hilarious Alexis Nikole—a.k.a. The Black Forager (@BlackForager on TikTok, Instagram, and Twitter)—is a foraging expert and lover of environmental science, ethnobotany, and free food. Follow her on the platform of your choice for laughs and learning as she takes you on her adventures in foraging and cooking with wild food.