The 100-year old Migratory Bird Treaty Act  (MBTA) is one of our first environmental statutes, making it illegal to hunt, trap, kill, or possess nearly 1,000 avian species. Despite providing crucial protections, the law has been under attack in recent years.
Normally, when birds die through activities like energy extraction, the MBTA helps hold companies responsible, and is a strong incentive to avoid such impacts in the first place. But a rule passed by the Trump Administration altered the MBTA so that incidental, as opposed to deliberate, bird deaths resulting from these activities–for example, birds killed in oil spills–will no longer result in prosecution.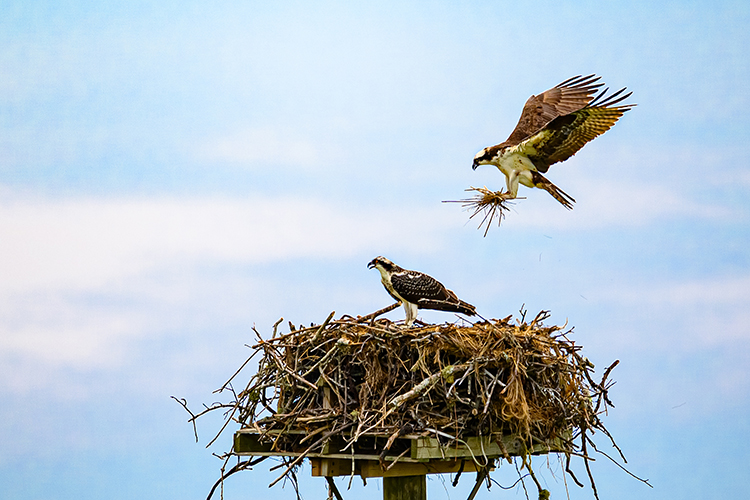 Now we have a chance to take action.
The US Fish and Wildlife Service has delayed the Trump Administration's rollback, and is taking input from the public as they consider their next steps. You can submit comments by clicking this link and tell USFWS we need to reinstate full MBTA protections! 
Here's what you can copy and paste into the comment portal (or personalize your comments with a message of your own!):
I urge the US Fish and Wildlife Service to reverse damaging rollbacks to the Migratory Bird Treaty Act, and to restore full protections under the law. Many of our bird species are already in trouble due to factors like habitat loss and climate change, with reports documenting a decline of 3 billion birds in North America since 1970. We can't stop holding companies responsible for bird deaths at a time when 76% of all bird species in the US are declining.
The MBTA is the primary legislation protecting native birds in the United States, and we need it today more than ever. Please take immediate action to restore this critical law and to enforce penalties for bird deaths. Thank you for considering these comments.