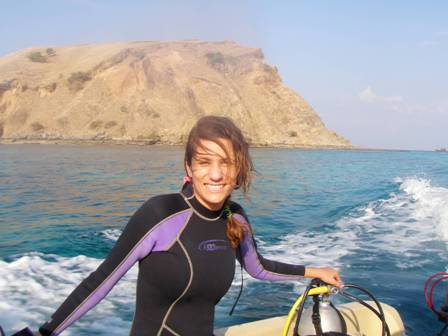 Wellfleet Bay's Education Coordinator Amy Fleischer wants to know: What ignites a person's passion to become a lifelong learner, active conservationist, or part of the scientific process?
For Amy, as a young child, it was Dr. Eugenie Clark—a pioneering female scientist known as "The Shark Lady." Dr. Clark is world-famous for having founded the Mote Marine Laboratory in Sarasota, FL, among other accomplishments, and was a marine biology professor at the University of Maryland for 32 years. Four species of fish have been named after her and she received the esteemed Explorers Club Medal.
So you can image Amy's delight when, in 2009, she joined Dr. Clark on a research expedition to the Flores Sea in Indonesia to study a new species of sand diver fish, Trichonotus elegans.
"Dr. Clark's driving curiosity and passion for the ocean blasted through the boundaries that existed for female scientists, and paved the way for me," explains Amy. "To be able to learn first-hand from her, to dive with her, was one of the highlights of my life."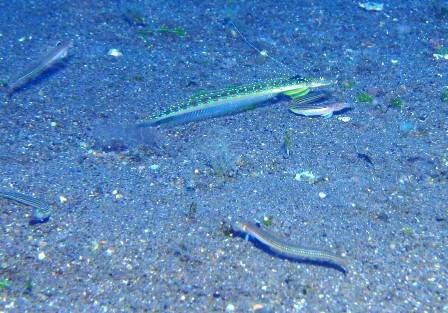 On March 9, Amy will present Dive into Science: In Search of "Tricky Fish" in the Flores Sea with Dr. Eugenie Clark at the Boston Sea Rovers' Annual Clinic in Danvers. In addition, she will lead a hands-on sea turtle activity for children at the show.
The Boston Sea Rovers is a nonprofit volunteer organization dedicated to increasing awareness and appreciation of the marine environment and is one of the oldest and most distinguished underwater groups in America. This year's clinic will include presentations and films from some of the top marine life experts, filmmakers, and photographers (including National Geographic Photographer Brian Skerry).
"As a science teacher, I want to create these connections that help to motivate action, whether that means inspiring people to work in the sciences or to be an informed citizen," says Amy.
Come find what inspires you! To learn more about the Boston Sea Rovers event and to purchase tickets, visit www.bostonsearovers.com.