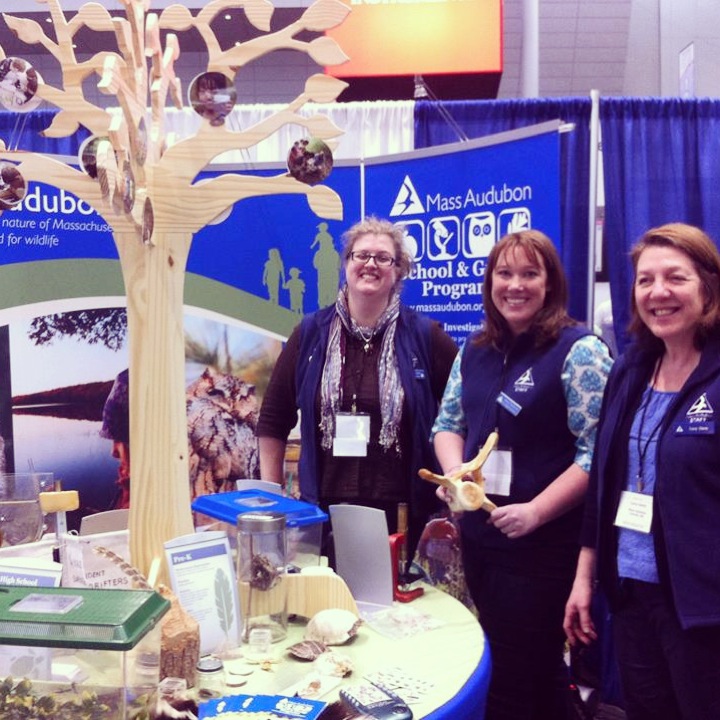 This is an exciting week for our educators, who, after a year of preparation, are representing Mass Audubon at the National Science Teacher Association (NSTA) Conference in Boston—an annual event that brings together 10,000 of the brightest minds in science education for four days of workshops, brainstorming, sharing best practices, and just plain geeking out.
Now through Sunday we'll be leading workshops on everything from how to engage students in STEM (Science, Technology, Engineering, and Math) through hands-on field research, to climate change science, to citizen science and other Mass Audubon School and Group topics. And we even have an interactive exhibit, complete with live animals and a tree!
We excited to share our expertise, learn from other talented teachers, and spread the word about the role of environmental education in getting kids involved in science.
If you happen to be at the conference be sure to stop by! We'll be the ones with the sound of wood frogs coming from our booth.