Climate Champions is a Mass Audubon grassroots volunteer program to advocate for policies that advance nature-based climate solutions. With training from policy experts, Climate Champions advocate for local and state policies that help achieve the state's goal to reach net-zero carbon emissions by 2050 and reverse negative health impacts of climate change for Environmental Justice communities.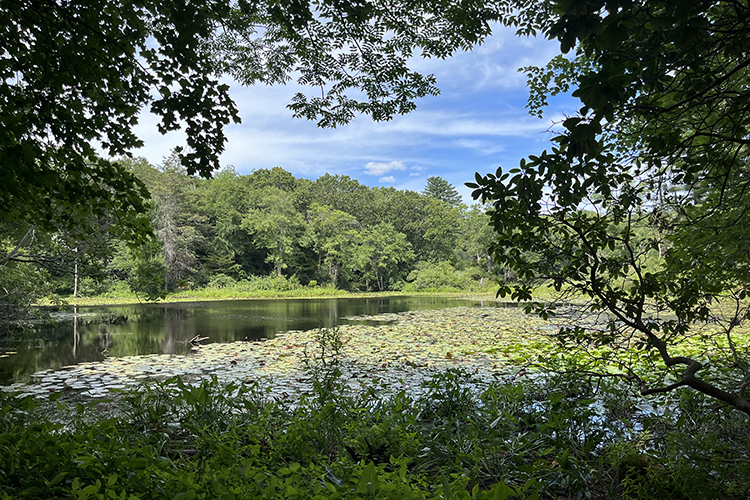 How It's Going
We've wrapped up our 2022 Climate Champion actions and meetings. Together we have:
Lobbied the state legislature in support of investments in climate and nature & won $540 million in the final Economic Development package, bringing total very close to $1B goal  
Advocated for Massachusetts' landmark climate law
Weighed in on the state's proposal for net-zero buildings
Elevated natural and working lands policies as an integral piece in Massachusetts' climate plans
Called for streamlining wetland restoration regulations, that are slowing pace of wetlands restoration
Made "Get Out the Vote" calls to environmental voters
Led coalitions fighting for investments in open space and climate adaptation
Promoted solar and wind policies that protect natural and working lands, wildlife, and habitats
And so much more!
In December, Climate Champions were trained by Mass Audubon's policy experts about local town government, how to take local climate action, and the resources available to facilitate that action. Champions began researching their local legislators, learning about their influences and interests, to support our advocacy engagement.
In January, the Policy and Advocacy staff shared Mass Audubon's legislative priorities for the 2023-2024 legislative session and the Climate Champions jumped into action. They have been emailing and calling their legislators to ask them to co-sponsor our prioritized climate legislation.
Why is co-sponsoring a big deal? Co-sponsoring means the legislator commits in writing to support the bill, and a high number of co-sponsors is the best way for a bill to get early momentum. Our goal is to contact 100 state legislators to ask them to co-sponsor our priority climate legislation.
What's Next
Climate Champions will be supporting Mass Rivers Alliance in a day of climate action at the State House for Lobby for the Rivers Day on March 15. Together we'll speak up for drought management and nature-based climate solutions to make our communities more resilient to climate change. At pre-lobby day workshops, champions will also have training on the legislative process, environmental issues, and tips on talking with their legislators.
As legislative hearings ramp up in April and May, Mass Audubon's policy experts will train Climate Champions on how to give testimony in support of our prioritized climate legislation.
Learn More
Become a Climate Champion, no matter your time constraints or experience level!