Situated on the edge of the Charles River, Magazine Beach Park Nature Center is a central point for people to stop in and learn about nature in the city and Cambridge's history. In 2021, Mass Audubon partnered with the Massachusetts Department of Conservation and Recreation (DCR) to transform the historic Powder Magazine building into a seasonal nature center that offers nature-based exploration, kayaking, birding, arts and crafts, and more.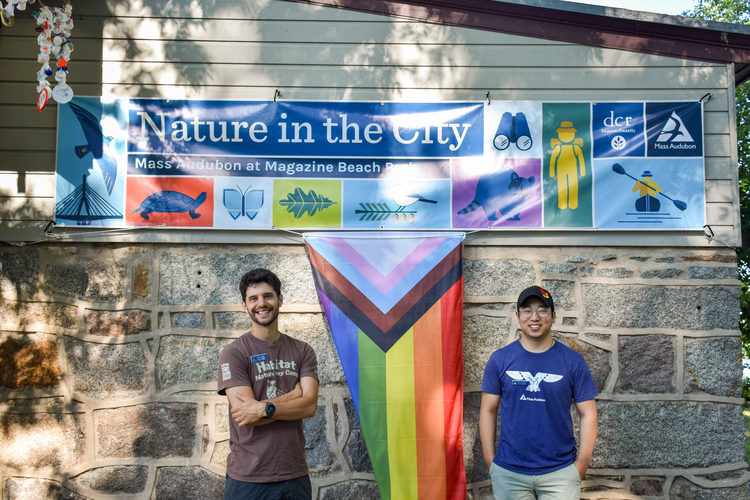 History of the Powder Magazine
At first glance, it's hard to see the history nestled in between the solid granite rocks of the Powder Magazine on the Charles River. Only upon closer inspection can you see where a wall once stood in 1818, dividing Cambridge's public and private gun powder stores. The location of the building was just the right distance from the town to protect residents from any explosions but close enough to access for militia and war emergencies.
Little evidence is left of its time as a public bath house for the Charles River from 1899 to 1946 or as a garage and storage unit for decades after. Now, with a renewed purpose as the Magazine Beach Park Nature Center, the Powder Magazine is once again filled with life from the Cambridge community.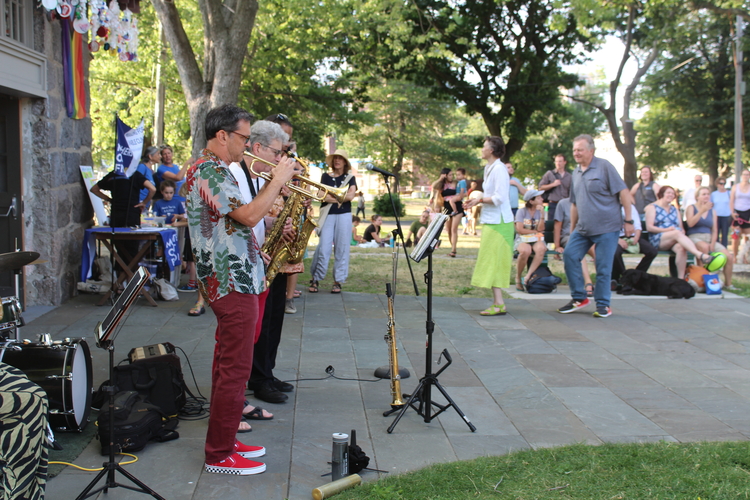 Connecting with the Community
Mass Audubon's own Paul Kelley, Cambridge community education coordinator, and Evan Roberts, Magazine Beach site manager, help organize a range of nature-based programs and events at the Magazine Beach Park Nature Center from April through November.
"I love my job because it is so locally based," says Kelley. "It allows me to connect with the Cambridge community and collaborate with partners to develop creative programming."
In alignment with Mass Audubon's Action Agenda goal to increase equitable access to nature, every program and event is created specifically for—and with—residents and visitors to connect people with the environment, even in the heart of an urban area.
One program, Paddle for Empowerment, allows over 500 youth from underinvested communities to experience the beauty of the city and the Charles River from the cockpit of a kayak. And, during the Nature in City Festival in July, over 300 people celebrated nature with environmental-themed activities, opportunities for climate action, food trucks, a live band, and a participatory art installation.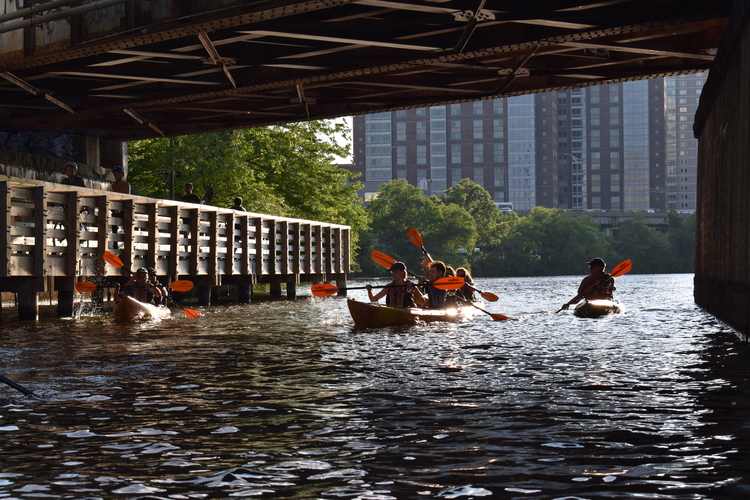 The Future of Magazine Beach
As project and event planning continues to ramp up, Kelley and Roberts collaborate with groups like DCR, Magazine Beach Partners, Charles River Conservancy, and others to plan for future events and installations at the site. Mass Audubon is also working to lend expertise to ecological management projects like invasive species removal and native plantings, along with volunteer opportunities for people who want to be part of stewarding this important resource in the city. Roberts has found being a part of the development process for the site to be extremely rewarding, as he knows what it's like to seek out nature in a city.
"After moving to Boston from a rural town, I have felt times where I wanted to escape to nature but have been unable to. The Magazine Beach Park Nature Center is perfect for people looking to connect with the environment without going too far," says Roberts.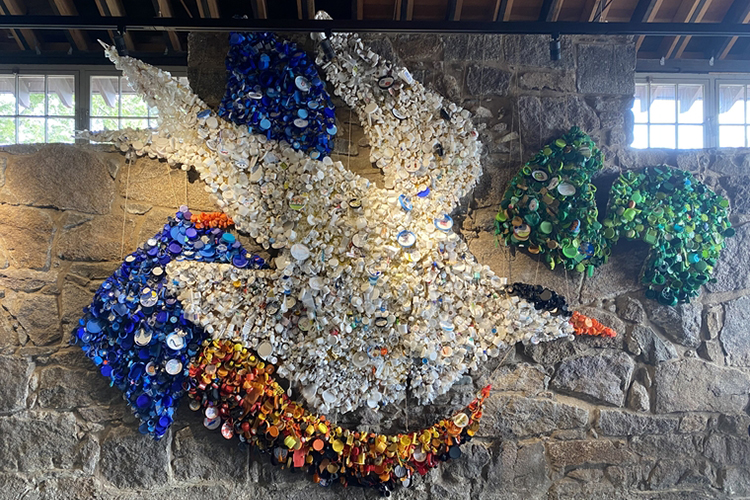 Visit Today
Magazine Beach has something for everyone. Drop in to look at artist Michelle Lougee's giant tern made of single-use plastics or enjoy the view of waterfowl and songbirds from the patio or on the riverside trail. Take up paddling at the Summer Nights Paddling programs on Fridays or join the next Nature in the City Festival. Start planning your visit today >