Summer just isn't summer without camp. Sunshine, fresh air, friends, and fun in the outdoors are the optimal nourishment for body, mind, and soul. So when COVID-19 shut down Massachusetts this spring, our camp and education staff immediately got to work, developing plans to open some of our day camps if the opportunity presented itself.
While awaiting guidance from the state and local boards of health, they rewrote policies and created new safety and hygiene protocols, ordered PPE supplies, and adapted programming for the age of social distancing. Our top priority was to make camp as safe and fun as possible and give kids a healthy "dose of normalcy" for the first time in months.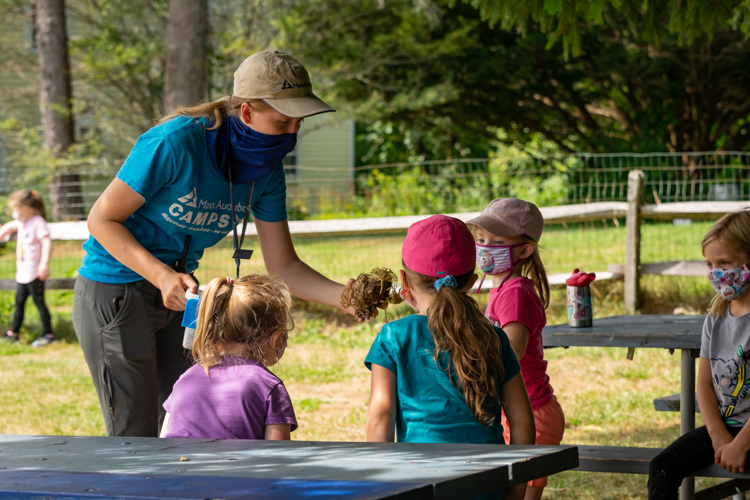 And based on what we are seeing at our 11 day camps that are open across the state, it was all worth it. Don't take our word for it, though. Here's what a few camp families have recently shared with us.
Toads and Games and Friends, Oh My!
"What a gift to offer this magical experience during COVID! Our children came home every day energized and inspired, regaled us with stories of their encounters with the farm animals, catching toads, playing games outside, meeting new friends, and entertaining camp counselor stories about birds."
Epidemiologist-Approved
"I am an epidemiologist and I was so happy with the safety precautions taken by the camp staff! I felt completely comfortable leaving my child at camp each day. The staff went above and beyond to create a fun and healthy environment for campers. I am so appreciative of the entire staff's hard work this summer!"
Hitting the Reset Button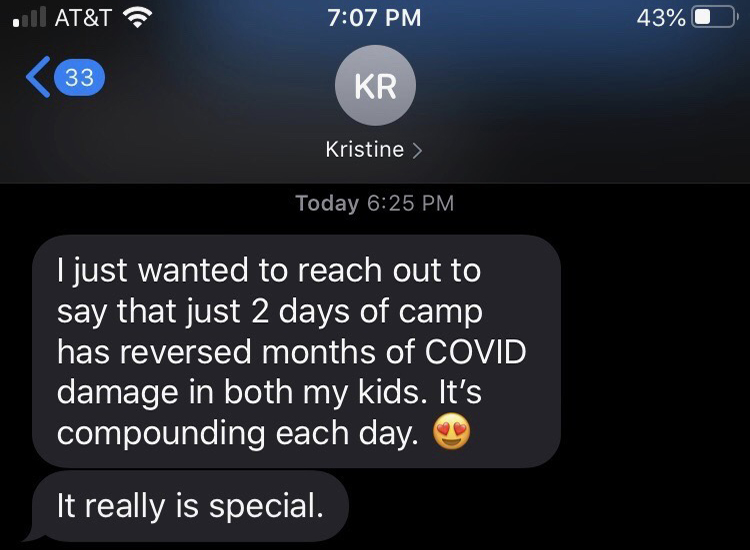 Rising to the Occasion
"I'm sad that the kids and our world is going through this, but I'm grateful you all rose to the occasion and still made it all happen. You did a GREAT job navigating this year."
Heartful Thanks
"Camp was the best week we've had since COVID closed Massachusetts schools in March, no exaggeration. Your enthusiasm, warmth, professionalism and flexibility were utterly fantastic. Thank you from the bottom of our hearts."
Looking to Join the Fun?
The appreciation from our camper families and the smiles on our campers' faces (underneath masks, of course) are just the fuel we need to persevere through these challenging times, together.
There are still a small handful of slots available at a few sites, so if your child is eager to get in on camp this summer, check with your local day camp to see if they have availability. We can't wait to see you!