After the global success of its inaugural year, #BlackBirdersWeek returns Sunday, May 30 through Saturday, June 5, 2021!
Organized by Black AF in STEM, a collective of unapologetically Black scientists studying topics in Science, Technology, Engineering, and Mathematics, this year's event will showcase the many unique ways Black people connect in the outdoors.
The week's lineup includes nationwide birding events, live-streamed panel discussions, and daily interactive themes, some of which are produced in partnership with The Cornell Lab of Ornithology, Bird Collective, US Fish & Wildlife Service, and more.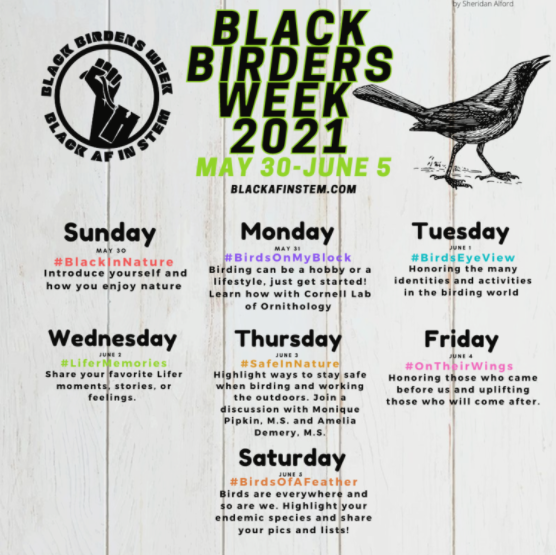 Be sure to check out the schedule of events for Black Birders Week 2021 on their website, and follow @BlackAFinSTEM on Twitter, Instagram, and Facebook for updates about daily activities and entry links for a daily giveaway!
Black Birders Week at Mass Audubon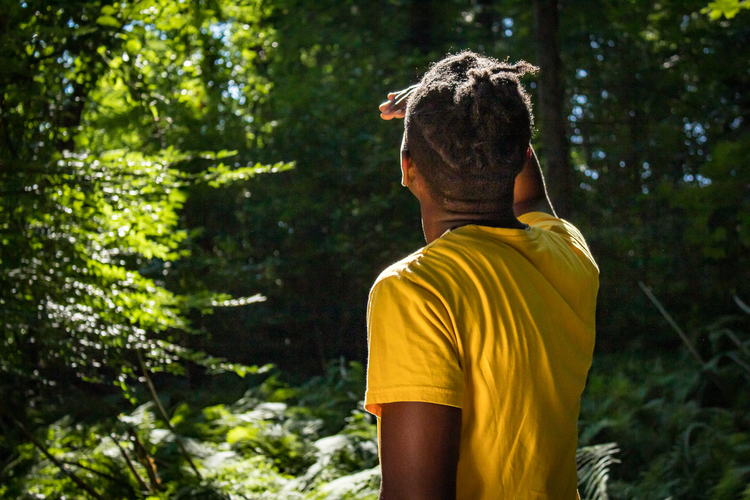 In addition to spreading the word about Black Birders Week and the official lineup of events, Mass Audubon is also offering the following free events to celebrate locally.
Virtual Conversation with Dr. J. Drew Lanham
The On Belonging In Outdoor Spaces speaker series concludes on Wednesday, June 2 with a talk featuring Dr. J. Drew Lanham on "Coloring the Conservation Conversation," moderated by Mass Audubon's president David O'Neill. Dr. Lanham will discuss what it means to embrace the full breadth of his African-American heritage and his deep kinship to nature and adoration of birds. He will also examine how conservation must be a rigorous science and evocative art, inviting diversity and race to play active roles in celebrating our natural world.
Bird Walks
Join local naturalist John Green for a Black Birders Week bird walk at Arcadia Wildlife Sanctuary in Easthampton/Northampton on Thursday, June 3, to explore the birds of Arcadia at the end of the busy spring migration season.
The Boston Nature Center and our partners at the Mattapan Food and Fitness Coalition are sponsoring three Black Birders Week bird walks and a family program from Wednesday, June 2 to Saturday, June 5. Observe birds in a unique urban habitat and practice finding and identifying birds through field marks, sounds, and behaviors. Birders of all levels will enjoy these guided walks.
Virtual Storytelling Event
On Saturday, June 5, professional storyteller Ben Cunningham will share bird and wildlife folktales and stories from around the world in a free, virtual storytelling program, followed by a 15-minute Q&A with the performer. This event is free to register, but we ask that you consider making a donation to our partner Outdoor Afro, an organization that celebrates and inspires Black connections and leadership in nature.