Mass Audubon is looking to get a better understanding about the health of our forests by determining the state of breeding songbird populations at several of our wildlife sanctuaries including Graves Farm (Williamsburg), Pleasant Valley (Lenox), and Wachusett Meadow (Princeton).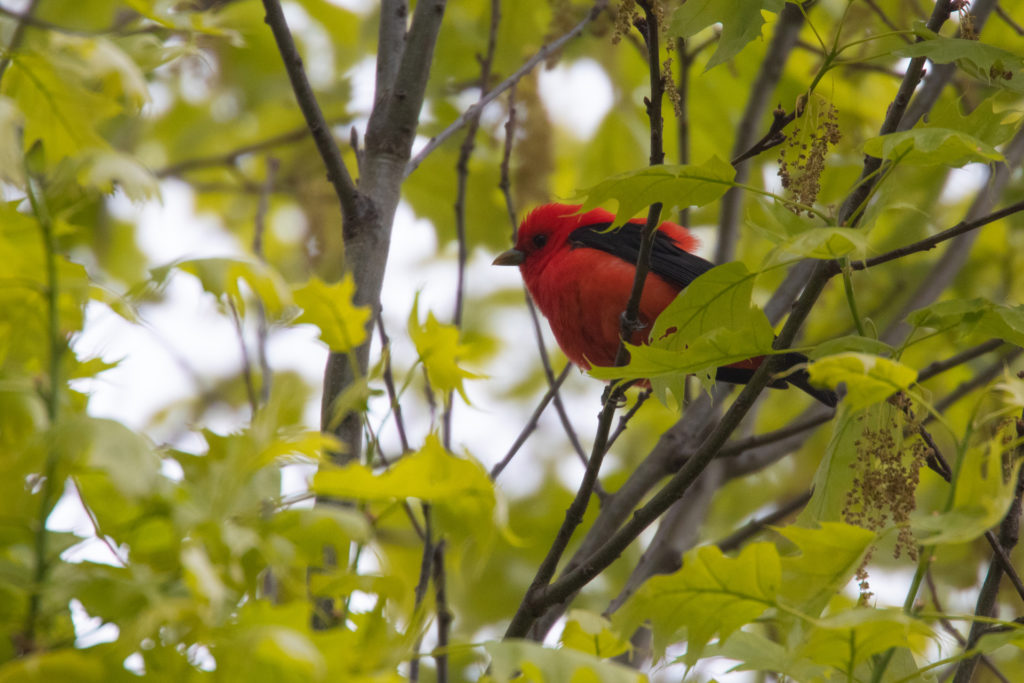 For this pilot study, we're looking to:
assess a new approach to breeding bird surveys using smartphone technology
broaden the accessibility of birding through smartphone apps
understand the relationship between birds and other elements of forest biodiversity
Who Can Participate
Anyone from "advanced" beginners to experts are welcome to participate. You need to be comfortable traveling off-trail on uneven terrain and must be adept with current technology for navigation and data collection purposes. All participants need a smartphone with the free Cornell Lab of Ornithology's Merlin ID app, eBird, and ArcGIS Field Map downloaded. Advanced birders can help us evaluate the accuracy of the Merlin ID app, while beginners have an opportunity to train their birding skills and contribute to conservation science at the same time.
What Volunteers Will Do
During the month of June, volunteers will bushwhack off-trail to forest sampling locations for about 2-3 miles in total in pairs once per week to listen for birds for 10 minutes. When at the sampling location, volunteers will use the Merlin app to identify and record species' sounds.
Once all surveys have been completed, each species recording will be checked against pre-recordings of its known calls to double check results. After the check is completed, the findings will be recorded in the eBird app.
How to Sign Up
If you're interested in volunteering, you will be required to attend a training session (May 31, 8:30-11:30 am, for Graves Farm; tbd for Pleasant Valley and Wachusett Meadow). To sign up, please email [email protected].