Dear Wildwood Family and Friends,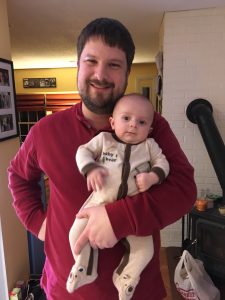 I am reaching out to you today to share the news that my time as the Director of Wildwood comes to an end this month. I consider myself very fortunate to have been given the opportunity to serve as director of such a meaningful and long-standing camp program. My departure comes as the result of an opportunity for my family to relocate back to our home state of North Carolina. We look forward to being close to home again, with our extended family nearby.
The team at Wildwood is incredibly strong, and they have all been a pleasure to work with. Meredith, with her passion and experience in her role as Program Coordinator, joined by Kyle, with his tremendous amount of outdoor education knowledge, will continue to guide the program in new and exciting ways while maintaining the high quality you have come to expect from Wildwood. Astro literally keeps the lights on, and Amy continues to build support and tell the story of what makes Wildwood so special. The newest member of the Wildwood team, Heather, is already loving the opportunity to connect with many of you as you register for camp. Supporting all of that work at Wildwood is Mass Audubon, an organization which continues to lead the way in inspiring nature heroes of all ages.
Kris Scopinich, Mass Audubon's Director of Education, is leading the search for Wildwood's next director. She has reminded me that Mass Audubon will call upon its far-ranging and deep connections with many camps and environmental and educational organizations to find a great director for Wildwood. The search, which has already begun, will be nationwide, and will likely include both internal and external candidates.  I am confident that Mass Audubon will find a director who will embrace the spirit of Wildwood, and lead the camp forward. If you have comments or questions, or would simply like to chat, please be in touch with Kris. She would be happy to hear from you and can be reached at [email protected] and 781-259-2122.
Connecting with so many of you and hearing about the positive impact camp has had on you and your family has been the greatest joy of my work here at Wildwood. I hope you will join me in continuing to support Wildwood and its mission of connecting campers with nature.  My deepest and most sincere thanks to all of you. I hope our paths will cross again.
Best,

Welch