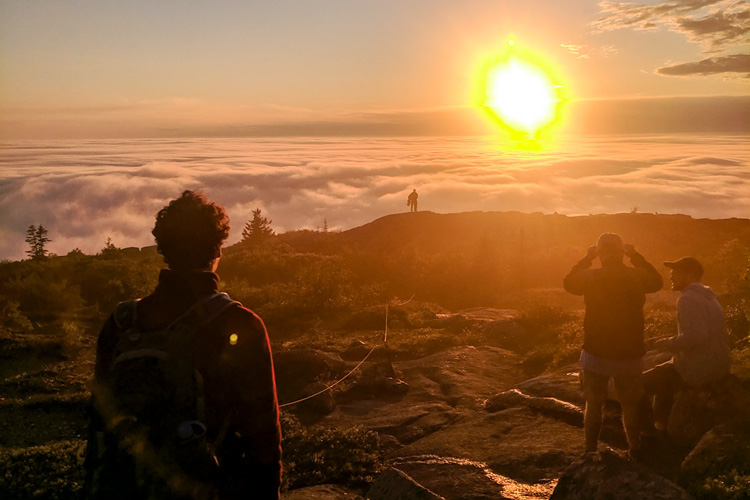 Calling all adventurers, ages 14–17!
Have you heard about Wildwood's Teen Adventure Trips? If hiking, biking, backpacking, rock-climbing, canoeing, or kayaking in the most beautiful places in the Northeast interest you, then there are a ton of amazing opportunities for exploring nature and adventuring with us throughout the region!
Wildwood's Teen Adventure Trips cover a wide range of interests and abilities from beginner to experienced, and each explores nature in its own unique way. Teen Adventure Trips are open to anyone entering grades 9–12 this fall. This summer, we're offering 10 one-week trips and 1 two-week trip to destinations across New England, New York, and New Jersey.
Some of our fantastic trips for 2020 include:
Spend a week learning the ropes with professional climbing guides and explore world-class rock-climbing destinations in New Hampshire's White Mountains. Between climbs, you'll explore the natural and human history of central New Hampshire and take in stunning views as you hike in the famous Franconia Notch.
Visit some of New England's premier coastal destinations on this trip to Cape Cod and Nantucket. You'll explore the beaches of Barnstable Bay by boat and participate in hands-on conservation science. Next, you'll travel to Nantucket Island and tour its unique marshes and woodlands by bike before a relaxing stop at the beach.
Set out on one of the world's most famous footpaths as we explore the Taconic Range during this introductory backpacking trip. Trek over the rugged mountains that dominate the skyline of Western Massachusetts and take in stunning views of the Housatonic Valley and the neighboring Housatonic and Catskill mountains.
Explore the natural wonders of all six New England states—plus New York—by summiting the tallest peak in each on this two-week trek. New England's high places range from a relaxing woodland stroll on Jerimoth Hill in Rhode Island to alpine adventures on Maine's iconic Mount Katahdin. In between peaks, we'll recharge with activities like river tubing, zip-lining, and taking in the beauty of natural spots across New England.
See all 2020 Teen Adventure Trips >
Our Teen Adventure Trips make great stand-alone camp experiences or can be combined with an overnight camp session at Wildwood. They also make a great place to put into practice the skills you've learned in our Environmental Leadership Program.
Spots are filling up; register online or by calling 866-527-2267.