Looking for new places to visit? Mass Audubon's Waseeka Wildlife Sanctuary is only 15 minutes from Broadmoor in Hopkinton. Last week the resident Osprey was bringing branches to the nest at the pond.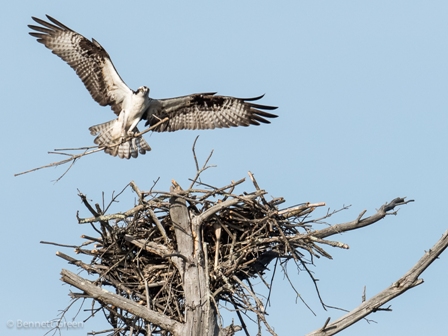 Fishing was good too.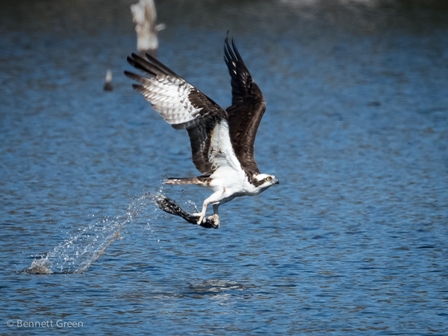 Check out the website for directions to Waseeka.
Ospreys aren't the only animals branching out.  Beavers at Broadmoor and Waseeka have been busy since the ice thawed. Look for tooth marks on the logs where beavers have chewed the tasty layer just inside the bark. Some logs are moved into place to repair dams.  Beavers make dams to raise the water level of ponds and streams so the underwater entrance to their lodges are protected from predators.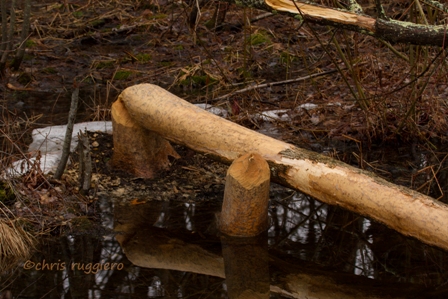 Looking a little like a submarine, this beaver is cruising for tasty shrubs, trees, and building materials.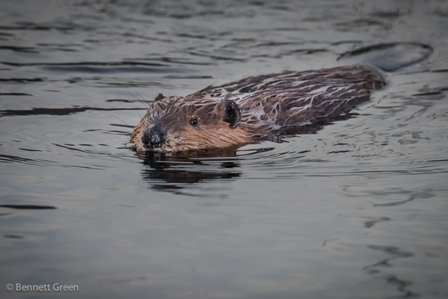 April 1 marked a major arrival of tree swallows. Each nest box in the Broadmoor fields is a prize for these birds that compete for nests in natural cavities like old woodpecker holes.  Sometime there are visible battles for a box.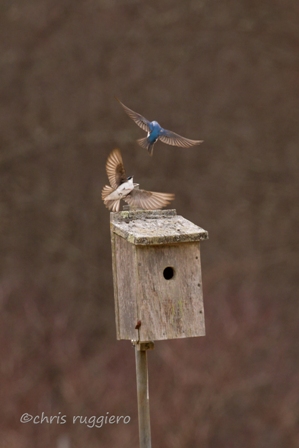 Another resident of the nest box colony is the Eastern bluebird. Nests are already being constructed by these colorful birds.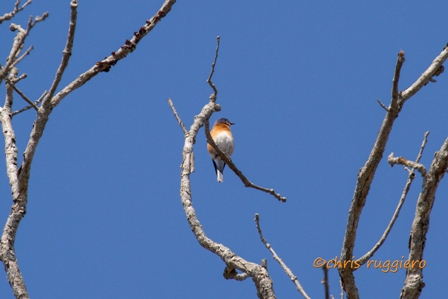 Some of our common birds are worth a second look. The male mallard in bright, fresh feathers can look iridescent green or blue depending on the light.  The curl at the top of the tail makes this bird unmistakable.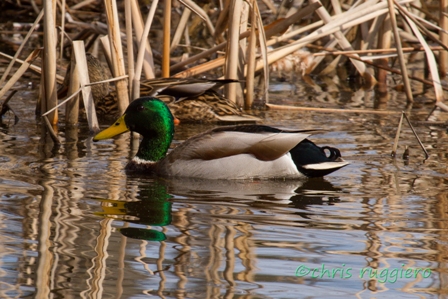 This is a great week to visit and see for yourself.