Resident birds are "wearing" their finest plumage. getting ready for spring.
Male mallards have spent the winter in any open pools of water, but now they are sporting fresh new feathers.  Is the female interested?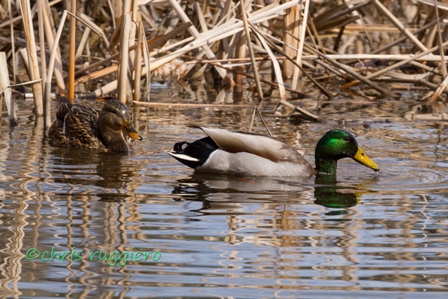 Male cardinals are calling constantly.  They are often the last bird of the day to visit feeders.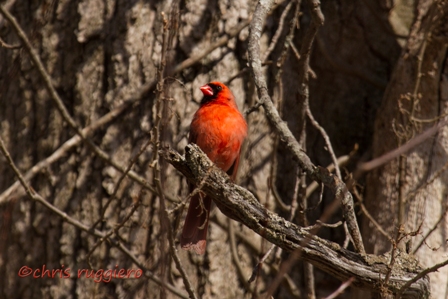 Until our migrant birds return in their brilliant spring plumage, visit the hall of children's art at Broadmoor to see the colorful, imaginative work of third grade students at Pine Hill School in Sherborn.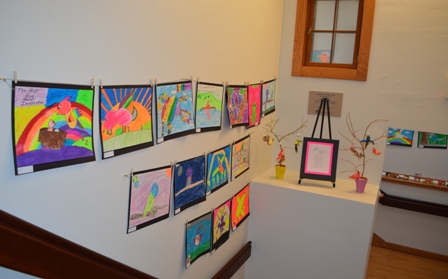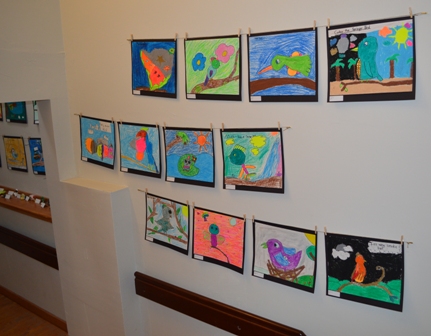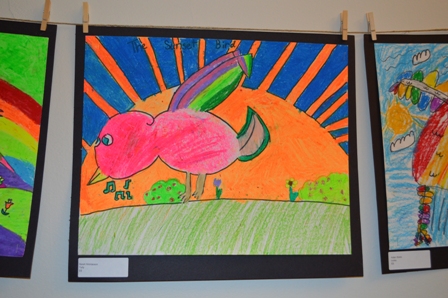 The show will be on display through April 28.