It's feeling warmer on sunny days, snow banks are slowly receding and red maple buds look a little redder.  The spring equinox is just a week away.There are still several feet of snow on the trails and boardwalk so snowshoeing is a great way to explore.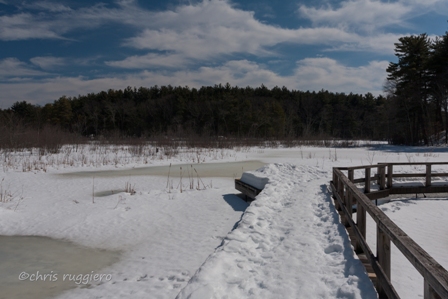 Along the edges of the marsh, snow is receding and the waterfalls at mill dams are beginning to flow again.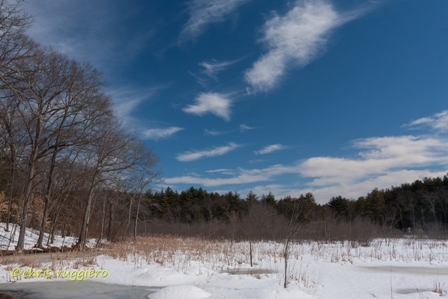 What a difference a week makes!  The 128 photovoltaic panels on the nature center are finally snow free and began producing electricity again yesterday after a month of no production while they were buried under snow.