Winter solstice marks the end of the year and beginning of longer days. It has been a spectacular year at Broadmoor celebrated with nature's own fireworks on December 13 when astronomer Ed Jameson presided over a viewing of the Geminid meteor shower.  66 shooting stars were seen in less than two hours!
Seasonal signs include preparation for winter by our local beavers.  Lots of activity is visible from the boardwalk.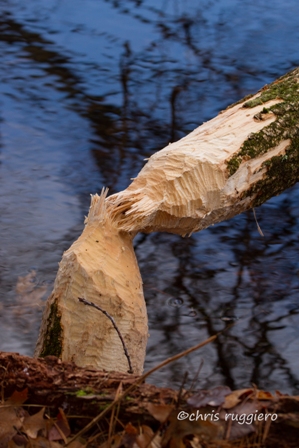 Some of the chewed trunks will be moved to shore up dams and to repair lodges.  Beavers eat the cambium just under the surface of the bark, so look for tooth marks like corn on the cob.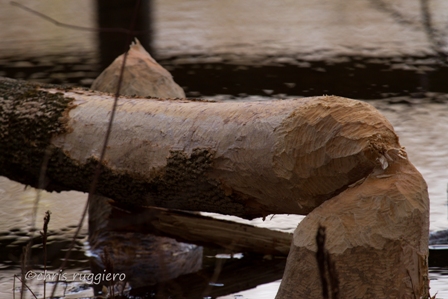 When the water freezes beavers stop work and stay cozy in their lodges.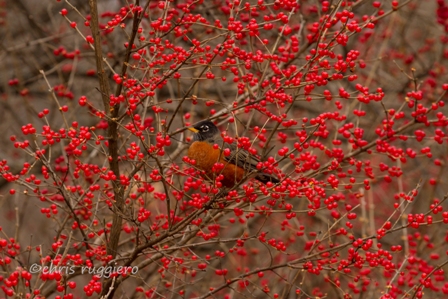 Berries like winterberry holly are still abundant and birds including robins feast on them during early winter.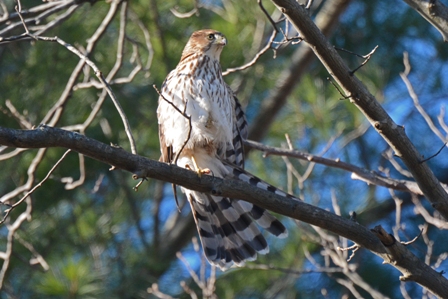 Broadmoor is on the outside edge of the Millis Christmas Bird Count circle.  This hemisphere wide annual bird count celebrated its 115th year and the Millis count circle its 43rd.  On Saturday, December 20, more than 8,000 individual birds of 68 species were counted by 35 observers within the 15-mile diameter circle.
Cooper's Hawk is one of the species that has been increasing in recent years.  You may see one hunting for small birds near your bird feeders.  Thanks to Natick birder and photographer Greg Dysart for this photo from the count.
Broadmoor staff and volunteers wish you a wonderful new year with lots time in the natural world.