A year ago, the Saltonstall Nature Center  reopened following major renovations and additions including the Esther Parker pavilion.  Thanks to volunteers from Thoughtforms Corporation we are celebrating with some finishing touches.
Pavers and benches were added to the pavilion as part of the annual Service Day.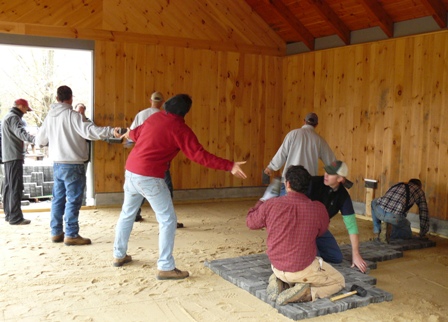 The lone raker cleared leaves and twigs from the all person's accessible trail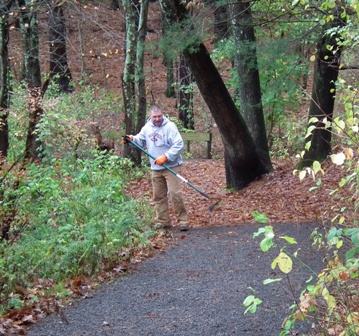 The crew moved a new bench down to the boardwalk.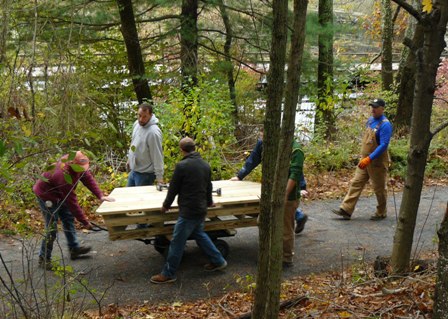 And took a well deserved rest trying out their bench.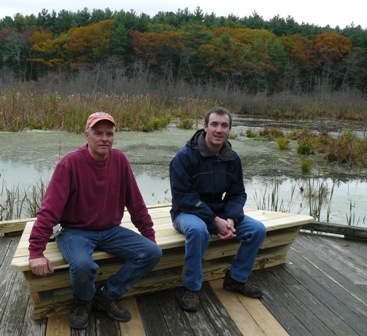 The native plants garden got a fall clean-up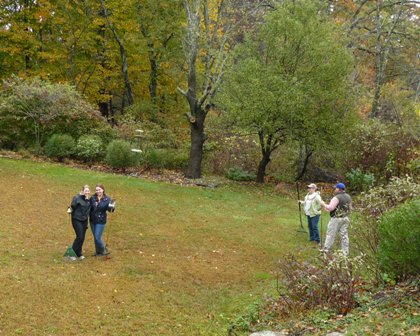 Come and celebrate our one year re-opening and enjoy the great work contributed by Thoughtforms.