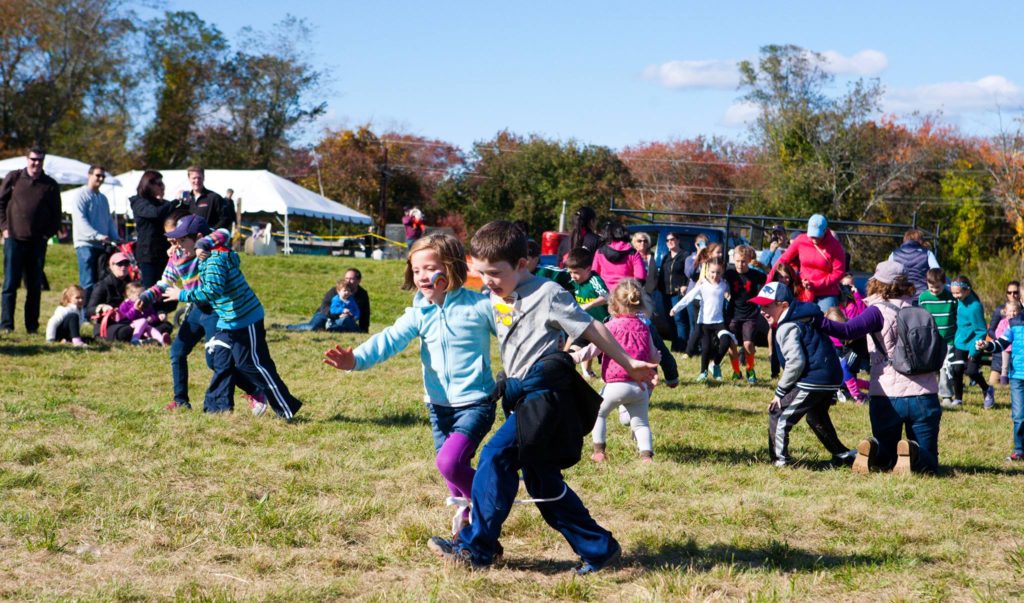 On the third Saturday of October, more than 3,000 people visit Daniel Webster Wildlife Sanctuary in Marshfield to attend Farm Day, a beloved South Shore fall festival. Guests of all ages enjoy hayrides, live music, games, farm animals, educational presentations, demonstrations of modern and colonial crafts, and much more on this stunning grassland property.
Farm Day is a wonderful way to enjoy a treasured outdoor space, and also a major fundraiser for Mass Audubon's South Shore Sanctuaries. But many do not know that this event's roots reach back to 1980 when the future of the land, then known as Dwyer Farm, was in jeopardy.
Save the Farm
Edward Dwyer decided to sell his dairy farm in the mid-1970s. With its extensive pastures bordered by woodlands, the parcel was considered the most ecologically significant piece of open land on the South Shore, and it carried a hefty price tag of $500,000. Purchase attempts were made by the Massachusetts Division of Fish and Wildlife, and then the Marshfield Conservation Commission, but neither group was able to secure the necessary funding.
Meanwhile, town residents were becoming increasingly concerned about the Farm's fate. The land had caught the attention of developers, and its neighbors hated the thought of this gorgeous property and its rich history being covered by houses. Marshfield's Dorothea Reeves led the charge to form The Committee to Preserve the Dwyer Farm, a group of 12 citizens dedicated to raising community awareness about the Farm's importance, and funding to support its purchase.
In 1980, the Committee held the first "Save Dwyer Farm Day," a fundraising event in the adjacent cemetery featuring jitney rides, hot air balloons, and tours of the Farm. This income, in conjunction with individual donations from over 600 residents from a dozen South Shore towns, brought the total to $200,000.
Dorothea Reeves approached David Clapp, director of the newly opened South Shore Regional Office of Mass Audubon. Through lots of hard work and some strokes of good luck, The Committee and Mass Audubon succeeded in negotiating a purchase agreement, and Daniel Webster Wildlife Sanctuary was established. This special place is enjoyed by people and wildlife year-round, and its environmental importance as both rare habitat and flood protection cannot be overstated.
Carrying on the Tradition
Farm Day continues as an annual celebration of this incredible community success story, as well as a fundraiser for the land's stewardship. We hope you will check out the site to enjoy the trails and revisit its history, and of course, join us on October 15, 2016, for our 36th annual Farm Day.
– Emily Simmer, Office Manager, Mass Audubon's South Shore Sanctuaries