Look for Diamondback Terrapins, go on a boat tour, kayak at sunset, fly a kite, count butterflies, learn about coyotes, and more at a wildlife sanctuary this weekend.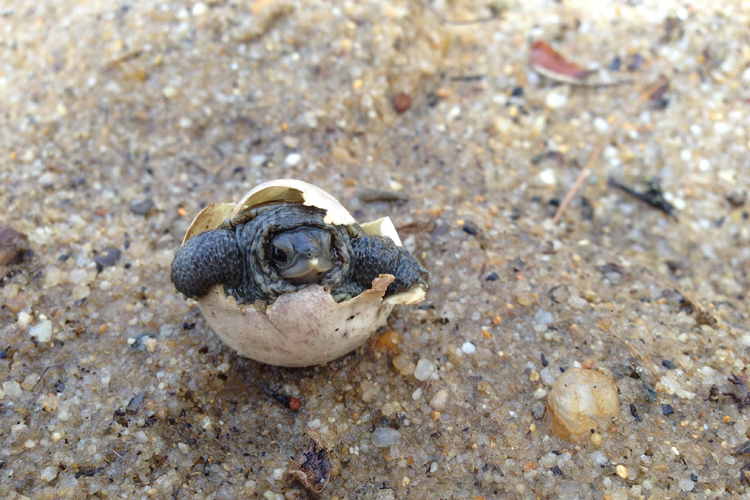 Cape Cod and Islands
Go In Search of Diamondback Terrapins at Wellfleet Bay. Start off inside with an introduction to this fascinating species then head outside for a walk along sanctuary trails to look for hatchlings. (adults, registration required)
Enjoy a Cuttyhunk and Elizabeth Islands Boat Tour with Long Pasture. On a privately chartered vessel, the trip will leave from Falmouth Harbor for an hour-and-a-half cruise through Vineyard Sound, Buzzards Bay, and along the Elizabeth Islands. Shipboard commentary will focus on landmarks, geology, wildlife and the history of these quiet, protected islands. (adults and children, registration required)
Take in a Sunset Kayak Tour at Felix Neck in Edgartown. Relax, unwind, and appreciate the painted sky like never before while paddling the waters. (adults and children ages 14+, registration required)
South of Boston
Head to Duxbury Beach for a Family Fun Day all about kites. Build simple kites as we explore the science of flight.
This program was cancelled Go on a Sunset Hike at Tidmarsh in Plymouth. Explore the trails while learning about the history of Tidmarsh, its restoration, and observe first hand how nature is returning to reclaim this special place. (adults and children, registration required)
Take part in a Butterfly Census at Allens Pond in South Dartmouth. Savor the last remnants of summer, enjoy some time outdoors, and learn about butterflies. (adults and children, registration required)
Greater Boston
Are you Curious about Coyotes? Head to Boston Nature Center to learn about coyotes and search the BNC trails for their signs and tracks. (families)
Be a Citizen Science and Survey Insects at Habitat in Belmont. The data collected will provide information about the diversity of urban wildlife including our important pollinators. (adults, registration required)
North Shore
Go Saturday Morning Birding in the Newburyport/Plum Island are — one of the best year-round birding locations in the country. Beginners and birders of all levels are welcome. (adults)
Berkshires
Discover Fantastic Fungi at Canoe Meadows in Pittsfield as we examine mushrooms big and small, edible and poisonous. (adults, registration required)
Canoe the Housatonic River in Lenox. During this leisurely paddle watch for swallows, herons, kingfishers, muskrats, and signs of beavers and learn about why the waterway is the natural heart of the Berkshires. (adults and children ages 10+, registration required)