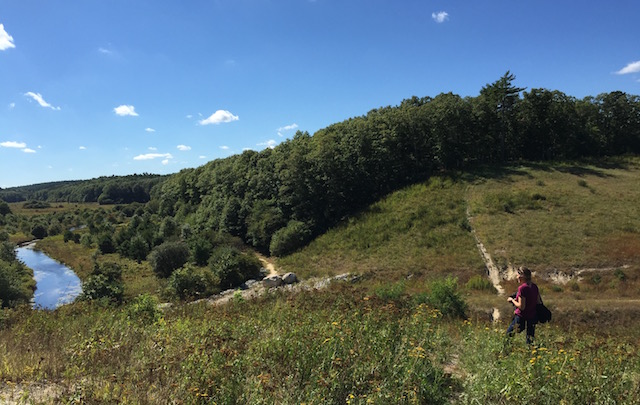 A meandering cold water stream, dappled sunlight in a red maple forest, a bald eagle soaring overhead—these are just some of the things that you might see at Tidmarsh Farms in Plymouth. Today, we are working to purchase this property and establish it as Mass Audubon's newest wildlife sanctuary by early 2018.
Tidmarsh was a working cranberry farm until 2010. When the landowners decided to stop farming, they made a bold decision to restore the land and return it to its natural state. Removing the dams created a spectacular mosaic of habitats, and all the changes are being monitored through their new nonprofit, Living Observatory.
Mass Audubon now has the special opportunity to acquire 479 acres of the property, and to partner with the Town of Plymouth to protect an additional 139 acres.
To do this, and create Tidmarsh Wildlife Sanctuary in Plymouth, we must raise $3.6 million by June 30, 2017. We need your help to raise the final $125,000 in the next week. And thanks to a matching challenge grant from an anonymous foundation, your gift will be doubled!
You can have an impact on the future of this landscape—you can make a difference. Please consider making a gift to the Campaign for Tidmarsh Wildlife Sanctuary today and be a part of protecting this incredible landscape!