As a way to say "thank you" to those who've served our country in the military, we're offering veterans and their families free admission to our wildlife sanctuaries this Veterans Day, Saturday, November 11.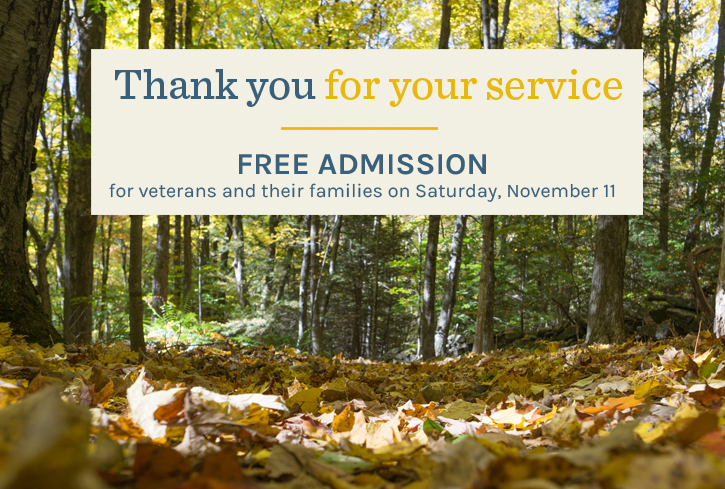 As the largest nature conservation organization in the state, Mass Audubon invites vets and family members this Saturday to discover our network of sanctuaries and nature centers, ranging from the beaches and salt marshes of the Cape & Islands to the mountains, woodlands, and rivers of the Berkshires.
According to the Department of Veteran Affairs, there are almost 370,000 veterans living in the Bay State, and Mass Audubon is grateful that they and their spouses, partners, and children are among the more than half-million visitors who enjoy Mass Audubon sanctuaries each year.
Find a sanctuary near you and please help us spread the word!