We're celebrating Earth Day's theme of restoring our earth, and we want you to celebrate with us. Here are three restoration projects you can check out by visiting one of Mass Audubon's wildlife sanctuaries. Get outdoors, connect with nature, and learn more about what nature restoration in Massachusetts looks like! 
Tree Planting in Western Massachusetts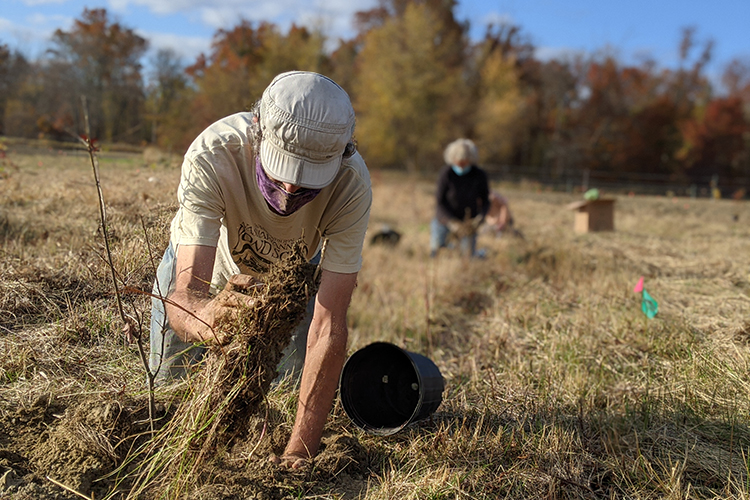 In November 2020, Mass Audubon Arcadia Wildlife Sanctuary's (in Easthampton and Northampton) staff and volunteers planted 1,500 trees and shrubs in an effort to restore the floodplain forest. These new trees will be better suited to deal with warming temperatures — a direct consequence of climate change — ensuring the forest can live for years to come. Walk along the Fern Trail to admire this restoration work and one of Massachusetts' few floodplain forests. 
Tackling Invasive Species in the North Shore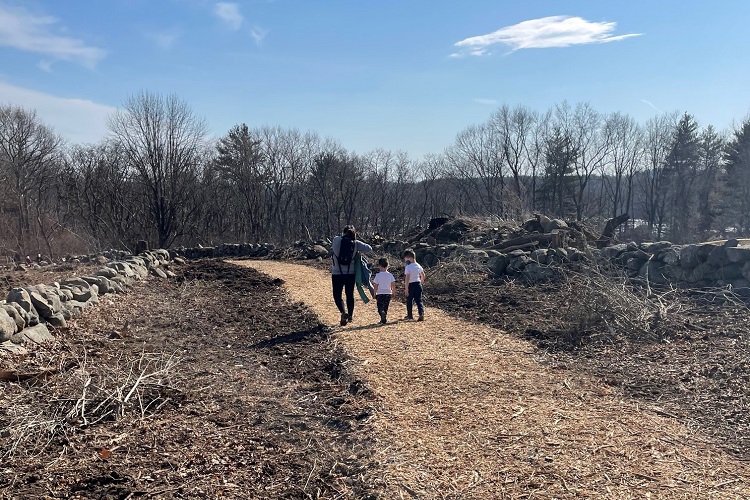 Mass Audubon Ipswich River Wildlife Sanctuary in Topsfield is gearing up to restore areas of their south and west fields. Thanks to a generous donor, staff were able to remove a wide strip of invasive shrubs and trees. Property staff will plant native wildflowers, trees, shrubs, and grasses. Not only will these actions support our beloved pollinators this spring, it'll also help preserve the biodiversity of Ipswich River, increasing its resilience to climate impacts. You can see this restoration in action via the Bunker Meadow Trail. 
From Cranberries to Wildlife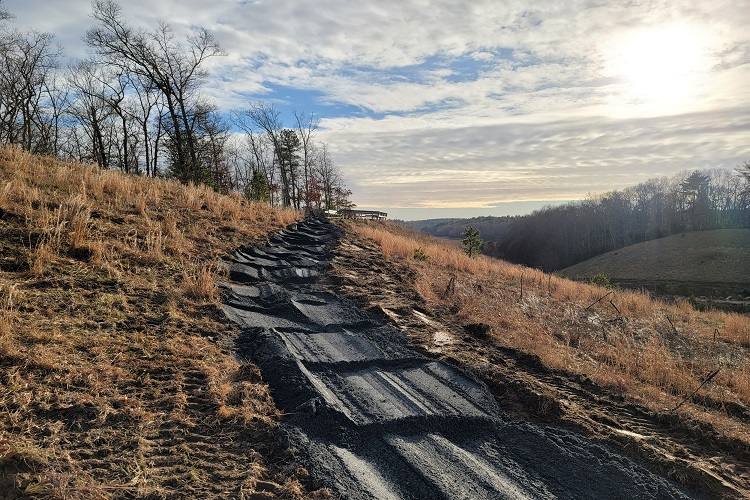 The previous owners of a cranberry farm in Plymouth committed to restoring the wetlands they owned when they stopped farming in 2010. Thanks to Evan Schulman and Glorianna Davenport's decision, what is now Tidmarsh Wildlife Sanctuary is being restored to create a mosaic of habitats including ponds, cold-water streams, red maple, and Atlantic white cedar swamps, grasslands, and pine-oak forests.  
The original restoration project removed nine dams, excavated over three miles of new stream channel, and removed thousands of tons of sediment to connect headwaters of Beaver Dam Brook with the ocean for migrating fish such as river herring, brook trout, and American eel. After purchasing the property in 2017, Mass Audubon continued these restoration efforts with our partners. Enjoy the Entrance Trail to admire Tidmarsh's most recent restoration work (along what is now Manomet Brook), or bask in the Madar Loop for a longer walk to see how previous restoration efforts took hold.