Thinking about back to school already?! Wasn't summer just getting started? We get it, we feel it, and we have just the thing to help you savor the last few weeks of precious summer vacation.
Go on a hike, see something new, and discreetly get the kids' brains back into "learning mode".
For Late Summers on the Cape
Have one last trip to the Cape planned? Check out Wellfleet Bay Wildlife Sanctuary in Wellfleet, where you can explore relaxing trails and coastal seascapes. We recommend finding your way to the boardwalk, which winds through the salt marsh to the beach.
In the late summer, you'll find a wealth of marine life and migrating shorebirds, and fruiting plants that help them refuel for migration. You can learn about the effects of climate change, coastal erosion, and sea level rise. And, at the Nature Center's learning stations, find out about our wildlife conservation and research programs, including Diamondback Terrapin nest protection, cold-stunned sea turtle rescue, Horseshoe Crab monitoring, and ongoing research on Whimbrel migration.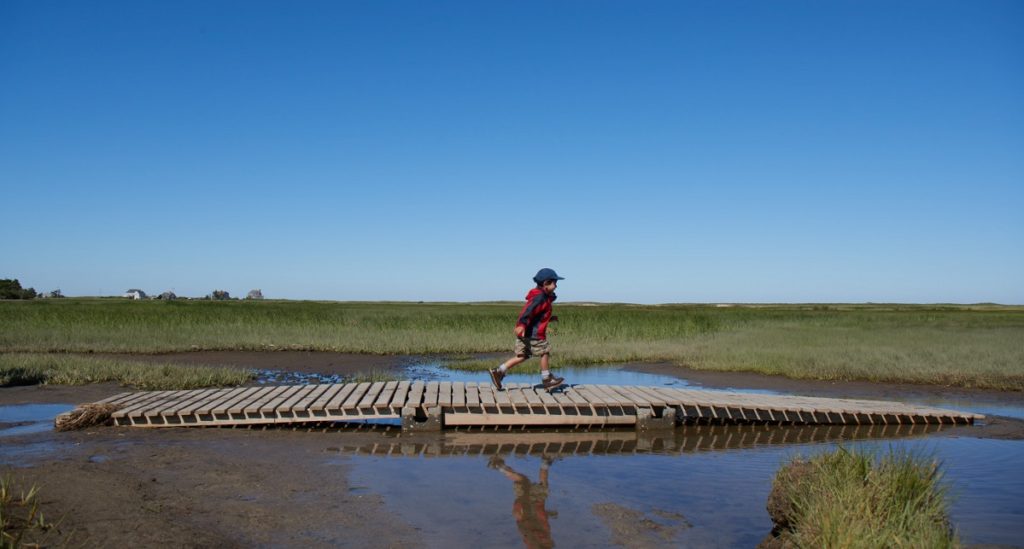 For The Berkshires Travelers
Maybe you're craving more mountains than beach. If so, you'll love soaking in the summer sunsets from the high elevations at Pleasant Valley Wildlife Sanctuary in Lenox.
Check out the Trail of the Ledges/Overbrook Loop track for an 850 vertical foot hike to the top of Lenox Mountain (2,126 foot elevation). Take in the views of Mount Greylock to the north, the Taconic Range to the west, and the Catskill Mountains of New York to the southwest.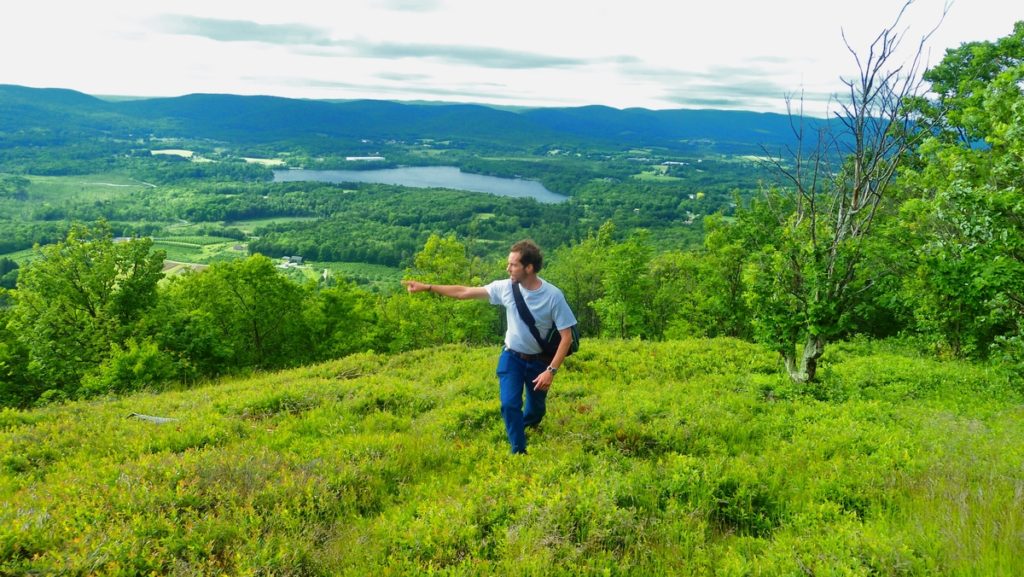 For a Lesson on Food & Farming
Picture this: the school year is in full swing, there's homework to be done, and dinner to cook. The last thing you want to do is negotiate eating vegetables. However, you can get ahead of the chaos by teaching healthy eating habits before the school year starts at these farms.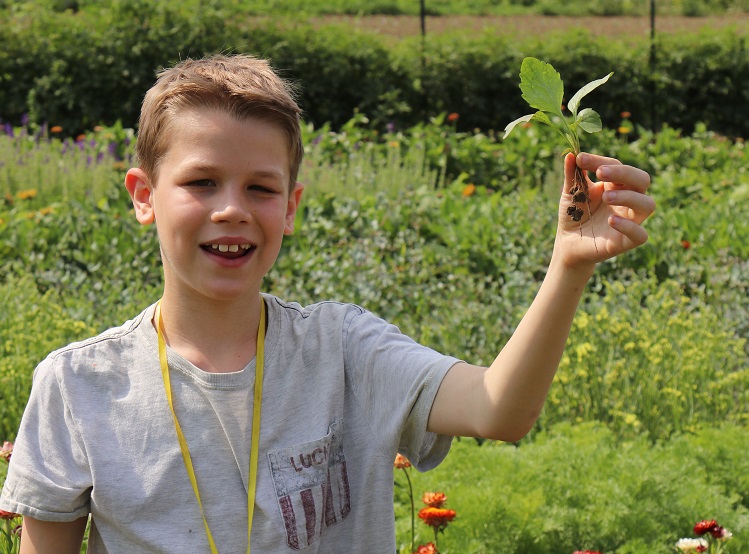 Drumlin Farm in Lincoln and Moose Hill in Sharon are Mass Audubon's working farms and wildlife sanctuaries, dedicated to growing food sustainably, organically, and without chemical pesticides. Squeeze in a fun visit to either so you can show your family where and how their food is grown, and create a positive connection between them and fresh produce.
On the weekends, stop by the farm stands for a tasty souvenir of your adventures. And if you're visiting Drumlin Farm, don't forget to traverse the Farmyard Loop to say hi to our resident barnyard animals⁠—cows, sheep, goats, chickens, pigs, and more!
For Those Last-Minute Summer Reading Logs
Thornton W. Burgess, children's author most known for his classic bedtime stories and that featured the beloved character Peter Rabbit, was inspired by the wildlife and landscape of present-day Laughing Brook Wildlife Sanctuary in Hampden.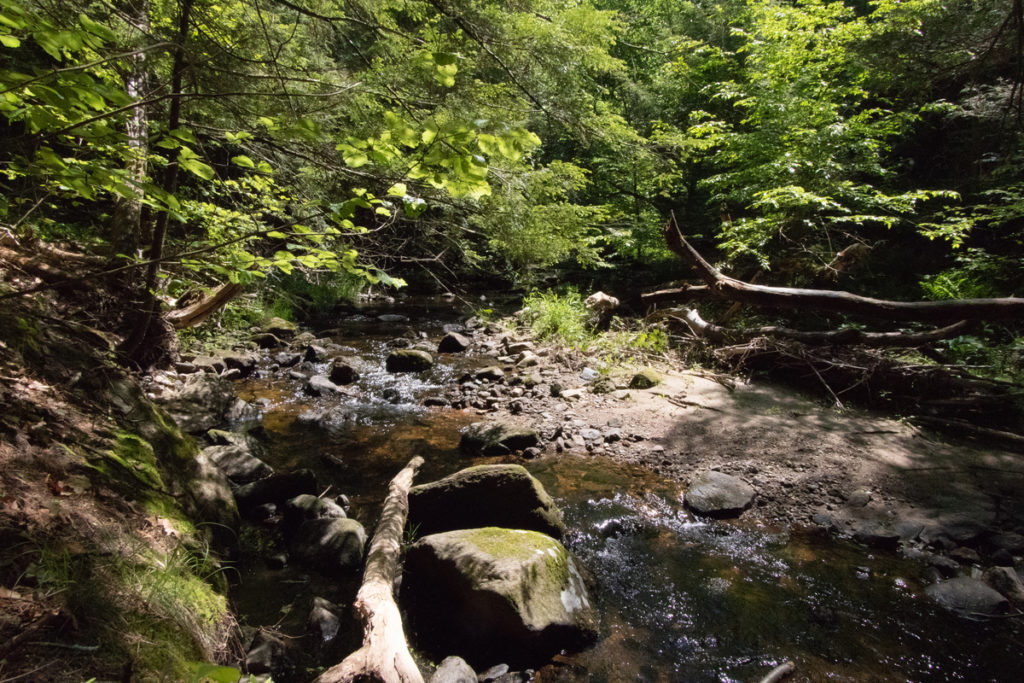 It's not hard to see why—this sanctuary is teeming with life. Burgess's former home is viewable from Main Street, now on the historic register and currently occupied by staff. Explore the 4 miles of trails that wind through this magical, historic sanctuary, before settling into bed with a classic Burgess tale.
"Peter sat bolt upright with his eyes very wide open. In them was a funny look of surprise as he stared up at Jenny Wren. "What are you talking about, Jenny Wren?" he demanded. "Don't you know that none of the Rabbit family swim unless it is to cross the Laughing Brook when there is no other way of getting to the other side…"

-The Burgess Animal Book for Children by Thornton W. Burgess
For a Lesson on Reclaimed Outdoor Spaces
The story of our Tidmarsh Wildlife Sanctuary in Plymouth is one that inspires current and future management of outdoor spaces. Once a working cranberry farm, this landscape recently underwent the largest freshwater ecological restoration ever completed in the Northeast. Now, Tidmarsh Wildlife Sanctuary is a 481-acre property that's home to a vast expanse of cold-water streams, ponds, forest, and woodlands—all permanently protected and open for everyone to enjoy!
Explore the four miles of trails that traverse the reclaimed wetlands of Tidmarsh and keep an eye out for signs of the returning healthy ecosystem, including herons, ducks, turtles, and frogs. A great lesson in biodiversity for budding biologists and ecologists!