Mass Audubon's recently released Action Agenda highlights the importance of protecting land and the ecological services it provides to people and wildlife. The Resilient Landscapes goal specifically focuses on working with partners to conserve an additional 150,000 acres of the Commonwealth's most important and biodiverse habitats, bringing the percentage of protected land in the state to 30%.
Three recent land conservation success stories, including the remarkable protection of the 1,400-acre Bear Hole Landscape in West Springfield, are great examples of this goal in action.
1,400 Acres at Bear Hole Landscape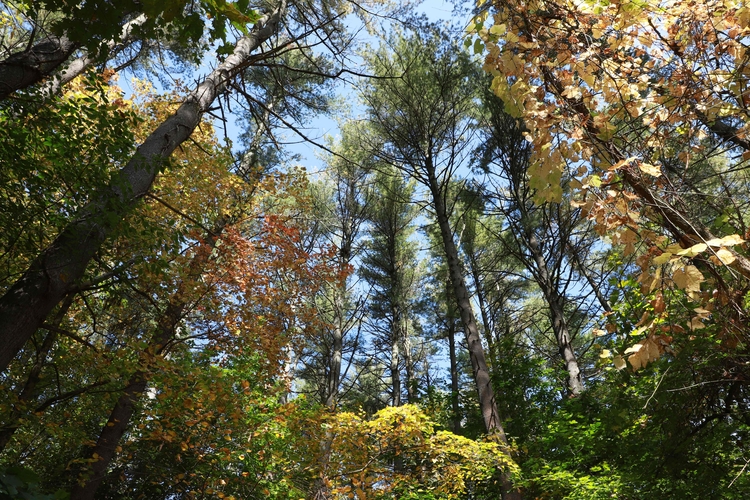 The 1,400-acre Bear Hole Landscape, a critical link in an extensive wildlife corridor that extends from central Connecticut to the Holyoke Range, is now conserved forever.
After years of working with many partners across the state, Mass Audubon and the Massachusetts Department of Conservation & Recreation purchased a Conservation Restriction (CR) from the Town of West Springfield that permanently "retires" the potential for the land to ever be developed.
With this land protected, it also creates more access to nature (Goal 2 of the Action Agenda) by providing endless opportunities to explore the trails on this land. Learn more >
20 Acres at Whetstone Wood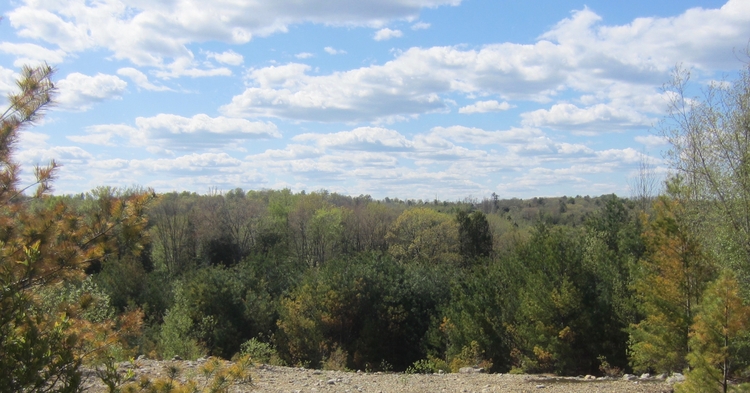 Whetstone Wood Wildlife Sanctuary, Mass Audubon's largest wildlife sanctuary at over 2,500 acres, just added another 20 acres of prime forest and wooded wetlands that connects the wildlife sanctuary from west to east across New Salem Road in Wendell.
Whetstone Wood forms a "bridge" of protected lands connecting more than 50,000 acres dedicated to conservation. The sanctuary is unusual for Mass Audubon because public access is quite limited. It was the vision of the original donors and founders of the sanctuary, Ina and Mason Phelps, to create a wildlife refuge where human impacts are deliberately kept to a minimum. Learn more >
16 Acres at Arcadia Wildlife Sanctuary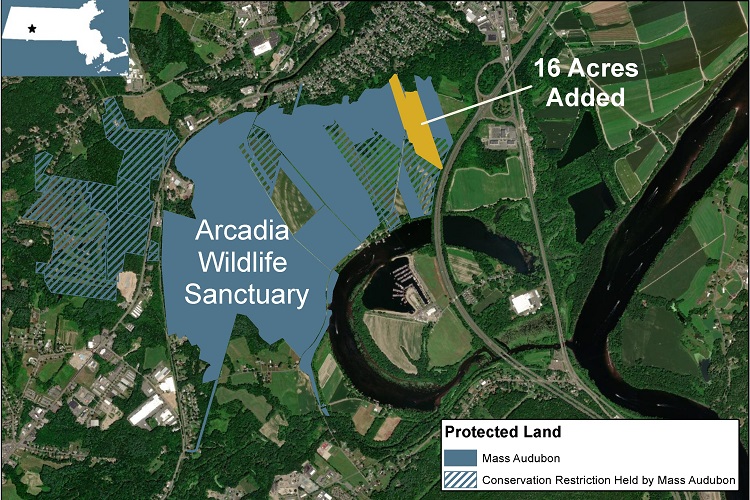 Preserving critical flood storage capacity and protecting important habitat for a variety of species, Mass Audubon added 16 acres at our Arcadia Wildlife Sanctuary with support from our long-time partner the City of Northampton. It is part of the same ecosystem partially protected by the City's nearby Mill River Greenway.
The entire area is part of an old "oxbow" (a U-shaped segment of water) that became separated from the primary flow of the Connecticut River long ago. Oxbow wetlands such as this provide excess storage capacity for flood waters, improved water quality through filtration services, and habitat for a variety of wildlife. This particular land is part of a wildlife corridor actively used by bobcat, coyote, deer, and other wildlife. Learn more >