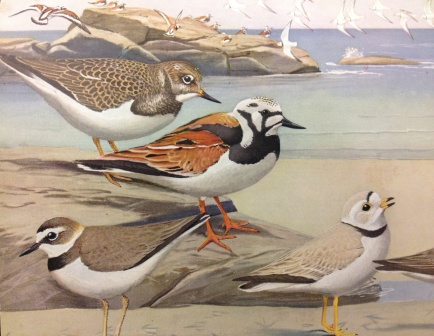 Art and bird lovers take note: On September 19 at the Massachusetts Archives' Commonwealth Museum in Boston, Mass Audubon will present "The Art of Birds," a rare, one-night exhibition displaying 28 original watercolors by Louis Agassiz Fuertes.
These pieces, commissioned for Edward H. Forbush's Birds of Massachusetts (and Other New England States) in 1925, have not been seen by the public for more than 30 years. Members of Mass Audubon's Bird Conservation program will present the paintings and share the stories of the birds shown.
About the Artist
Louis Agassiz Fuertes (1874-1927), whose skill at depicting birdlife was arguably greater even than that of John James Audubon, was meticulously accurate. His bird portraits convey a sense of the living bird by showing them in active poses within appropriate habitats. He set a new standard for bird illustration that had a profound influence on the great bird artists that succeeded him such as George Miksch Sutton and Roger Tory Peterson.

Connecting Art, Birds, and Conservation
Protecting birds for future generations was central to the founding ethos of Mass Audubon back in 1896, and many of our programs today carry on that heritage. From its earliest years, Mass Audubon used the power of art to promote conservation through the publication of numerous books, pamphlets, periodicals and posters. In fact, Forbush, who hired Fuertes, was one of the founding members of Mass Audubon and our president for 12 years.
Our continuing belief in the power of art to enable people to see the value in protecting the natural world is now most prominently on display at our Museum of American Bird Art (MABA) in Canton.
Mass Audubon's Bird Conservation department is on the forefront of understanding the ever-changing patterns of bird populations, and what these changes may mean for the nature of Massachusetts.
Proceeds from the exhibit will help support Mass Audubon's Bird Conservation program as well as the Museum of American Bird Art at Mass Audubon.