In Your Words is a regular feature of Mass Audubon's Explore member newsletter. Each issue, a Mass Audubon member, volunteer, staff member, or supporter shares his or her story—why Mass Audubon and protecting the nature of Massachusetts matters to them. In the Spring 2020 issue, we interviewed three counselors from Mass Audubon's Wildwood Camp. You can also read Nina and Jackson's stories. If you have a story to share about your connection to Mass Audubon, email [email protected] to be considered for In Your Words in a future issue!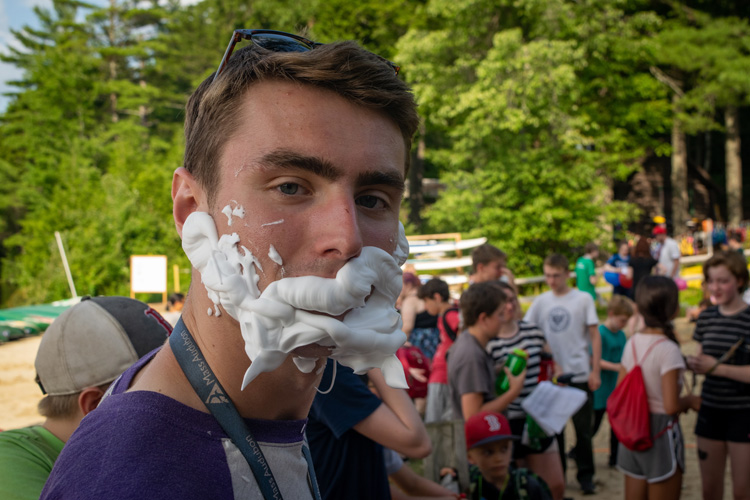 I can't remember a time when I wasn't fascinated by nature. I've lived near conservation woodlands all my life, where I explored every nook and cranny as a kid. I caught frogs and snakes; tallied the hawks, warblers, and cardinals; and fed birdseed to baby Mallards. I read book after book about whales, dinosaurs, and penguins and devoured episodes of Planet Earth. As a Wildwood counselor, I found a place where that nature-loving child in me can return as I sing silly songs, canoe around the perimeter of the pond, bury myself in sand (long story), and search the camp for a stuffed toy raccoon (longer story).
This past summer, one of our mid-session overnight camping trips saw temperatures soar to a scorching 100°F. As a team, the staff proposed to the campers that we could avoid the heat by waking up at 3:00 am to climb the mountain and see the sunrise. We were all aware of the challenges involved in taking 50 13- and 14-year-olds up a mountain in the dark, but to my surprise, they were game! When the alarm rang in the early morning, my campers ran over, fully awake and ready to hike. We clambered up the mountain by moonlight and flashlight until a sliver of pink pierced the horizon as we ascended above the tree line. At the top, we were rewarded with the most beautiful sunrise I'd ever seen. The mist blowing across the valley distorted the sunlight, and we found ourselves inside a giant rainbow. It was a magical moment, and we all felt accomplished.
We are in unbreakable connection with nature—we inhale what plants exhale, our food grows from the soil, and we're constantly at the mercy of natural phenomena. Humans haven't conquered nature as we like to believe: we are nature. At this critical time when the health of our planet is in our hands, camps like Wildwood, which foster that connection in children and teens, are exceedingly special places.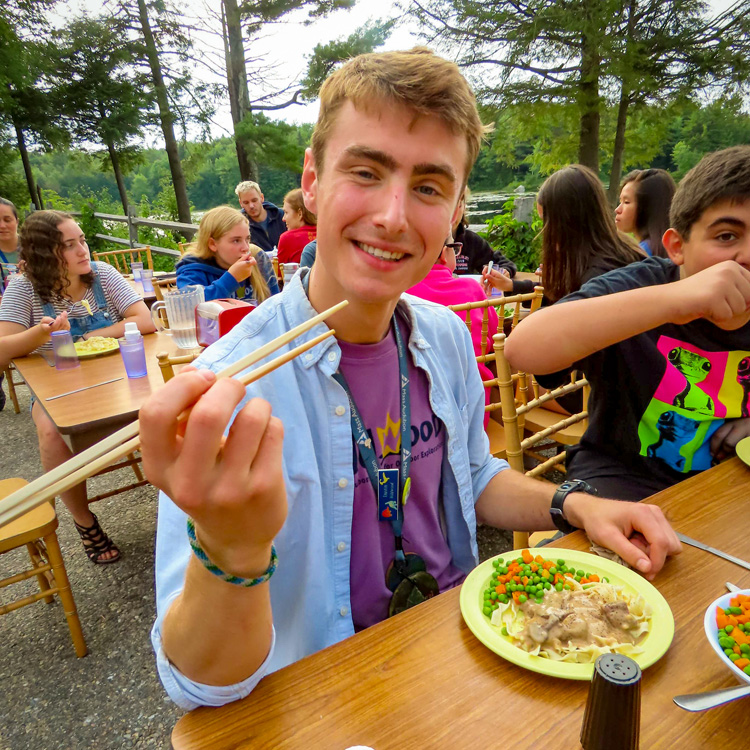 Since first coming to Wildwood for family camp in 2011, I've treasured this special place for its community, sanctuary, and opportunities. I've spent some of the best weeks of my life at Wildwood, whether as a camper, a trekker, a Leader-in-Training, or a staff member. I'll be returning this summer for my third year as a counselor, which I see as a way to give back to a community that has given so much to me.
---
Dustin Ledgard is studying Composition at Indiana University and will be returning for his 11th summer at Wildwood this year, his third as a counselor.