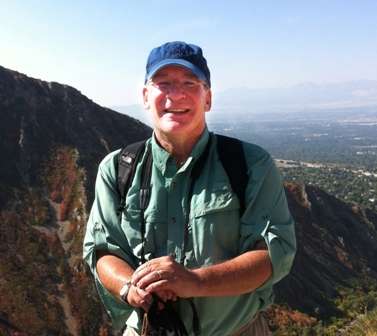 It's been a little over a month since I started as the new president of Mass Audubon. During this time, I have had the opportunity to visit several wildlife sanctuaries, including Wellfleet Bay and Long Pasture on the Cape, Habitat in Belmont, and Worcester's Broad Meadow Brook.
I've also met with more than 100 staff members as well as longstanding volunteers, donors, members, and our dedicated Board of Directors. Everyone has been welcoming, patient, upbeat, and extremely informative. In addition, I have discovered the people of Mass Audubon show great professionalism, focus, insight, and pride in their work.
I was pleased to see that my first impressions are right on target: this is a highly mission-driven organization. Our staff, volunteers, and Board  of Directors do not take Mass Audubon's mission for granted. They go well beyond the "three legs of the stool" of conservation, advocacy, and education to integrate the parts of the mission in order to create exciting and dynamic synergies.
In just a short period of time, I've seen examples of this at places like Drumlin Farm in Lincoln, which has created a successful working farm and thriving business as part of a beautiful and ecologically significant landscape.
And at Wellfleet Bay, where sanctuary director Bob Prescott and his staff are doing cutting-edge research on—and actively protecting—rare species of sea turtles. By enhancing these wildlife sanctuaries, our staff and volunteers have created rich, fascinating, and complex teaching vehicles for the thousands of people who participate in our programs each year.
The next opportunity and challenge at Mass Audubon will be to increase other sources of funding that support a range of key mission priorities, including ecological management that anticipates and adapts to climate change, conservation science, increased scholarships to our camp programs, etc.
It's very important that we not lose a step in the transition from Laura Johnson's leadership to mine. And I am looking forward to the months and years ahead, when together we make Mass Audubon stronger than ever.
— Henry Tepper