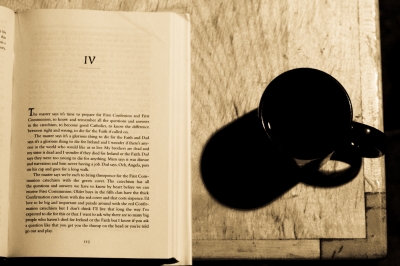 Looking for a book to curl up with? Try one of these great reads selected by the Audubon Shop in Lincoln that help appreciate the natural world, from the Arctic to Massachusetts.
In Arctic Autumn: A Journey to Season's Edge, Pete Dunne travels to the Arctic at an unexpected time of year and muses on what he finds, including polar bears, molting geese, oil drillers, hunters, caribou, and more.
Before you discount crows and ravens as just black birds, you'll want to read Gifts of the Crow: How Perception, Emotion, and Thought Allow Smart Birds to Behave Like Humans. A follow up to In the Company of Crows and Ravens, this entertaining book by a wildlife science professor (John Marzluff) and an artist (Tony Angell) looks at scientific studies and reports that show crows and ravens have emotions, can tell time, like to have fun, have great memories, and give gifts.
Back in 2011, John Galluzzo, a Mass Audubon naturalist (and Your Great Outdoors blog contributor) had a lofty goal: to walk a half an hour in every town and city in Massachusetts on protected open space. He completed his mission, braving precarious weather and personal tragedy along the way, and tells his adventurous tale in the recently published Half An Hour A Day Across Massachusetts.
When biologist Stacey O'Brien rescued and adopted a baby owl, she had no idea her life was about to change. She recounts her true experiences in the New York Times bestseller, Wesley the Owl: The Remarkable Love Story of an Owl and His Girl.
In Living on the Wind, Scott Weidensaul looks at migration and how it ties the continents together and deplores the loss of habitat. This is a serious, scholarly, and thoughtful account of the annual highlight celebrated by birders around the world.
Find these stories and other great books at the Audubon Shop at Drumlin Farm in Lincoln.