This spring, we launched Climate Champions, a grassroots network of volunteers working together to speak with one collective, powerful voice. With training from policy experts, Climate Champions help advocate for town and state policies that help achieve the state's goal to reach net zero carbon emissions by 2050 and reverse negative health impacts of climate change for environmental justice communities.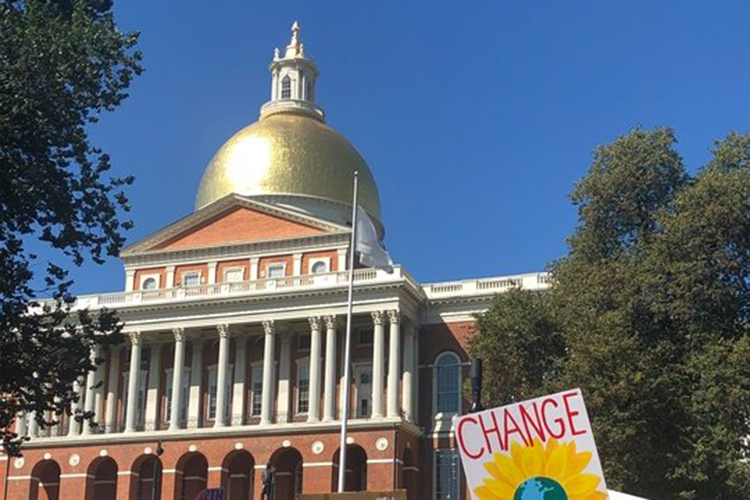 How It's Going
Under the leadership of Community Organizer Heather Packard, we now have 300 Climate Champions signed up and taking action. These champions are all ages and have all levels of experience.
Their first initiative was a June Beacon Hill Lobby Day, where 13 legislators met with groups of champions in person and virtually to find out why we believe it is so important to fund nature-based climate solutions.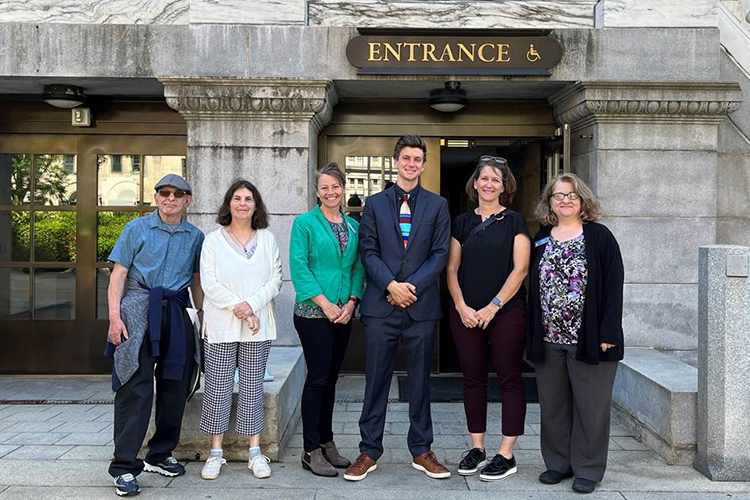 Champions also have the opportunity to attend trainings and meet monthly with other Climate Champions in their region as well as statewide monthly calls to learn from Mass Audubon Policy & Advocacy Leadership. For those who couldn't attend, all meetings are recorded and can be watched anytime!
Each statewide monthly call always has one advocacy action everyone can take to make an impact. So far champions have had the opportunity to:
Provide comments to MA Dept of Energy Resources (DOER) speaking up in support of letting cities and towns require fossil-fuel free construction
Weigh in with state Senators to urge them to support investments in open space, recreation, ecological restoration, and climate adaptation in the Economic Development bill.
Create Twitter accounts in preparation for future Action Alerts to state legislators. 
Urge the governor to ask him to sign the Climate Bill that would ramp up clean energy production and reduce our reliance on fossil fuels.
What's Next
Mass Audubon Policy & Advocacy staff are in the process of developing the organization's legislative and policy priorities for the 2023-2024 legislative session, which runs from January 2023 through the end of July 2024.
We're seeking input from all Climate Champions (current and future) on these priorities getting input from all Climate Champions on our state Legislative Priorities for the next session.  
This month, our focus is on getting input on local climate issues and projects for the next year as well as encouraging everyone to vote in collaboration with The Environmental Voter Project. We will also offer a training on how and where to recruit for more Climate Champions.
Learn More
Everyone can be a Climate Champion–whether you have no time and a lot of experience, or lots of time and no experience, or somewhere in the middle.