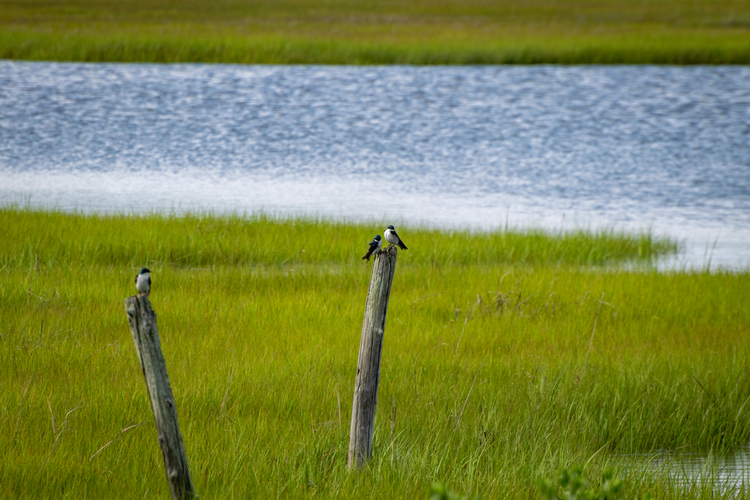 On January 4, the Massachusetts Executive Office of Energy and Environmental Affairs (EEA) released the Resilient Lands Initiative (RLI) Vision. We're thrilled that this framework to protect and improve the quality of life for residents of every Massachusetts community through nature conservation and stewardship initiatives was among the final actions of the Baker Administration.
EEA engaged with stakeholders across the Commonwealth when it developed the RLI Vision, and it reflects many of the goals defined in Governor Healey's Climate Plan—namely those focused on Natural and Working Lands. Importantly, it also supports the incoming Administration's aggressive goals for affordable housing.
The actions outlined in the RLI Vision will help the Commonwealth achieve its climate goals, reduce vulnerability to climate impacts such as urban heat islands and coastal flooding, improve water quality, and protect wildlife and natural systems. What's more, RLI used two lenses in shaping its objectives: 1. diversity, equity, inclusion, and justice and 2. climate change.
Nature-based climate solutions are essential to improving the quality of life for every resident of the Commonwealth and for meeting our 2030 and 2050 Climate Roadmap imperatives. The RLI Vision is an important framework that should be used to ensure that nature does its part in meeting these critical needs.  
As part of Mass Audubon's Resilient Landscape goal of our Action Agenda, we are dramatically expanding our efforts to protect, restore, and steward the state's most important natural lands. Working in close partnership with others, we aim to conserve an additional 150,000 acres of the Commonwealth's most important and biodiverse habitats, bringing the percentage of protected land in the state to 30%. The RLI Vision is another huge step toward achieving this goal.
There is much work to be done, and we're thrilled that the "menu-based" approach offers many potential actions to choose from as future capital budgets are developed, legislative agendas and regulatory updates considered, and decisions on policy and programmatic options contemplated.
Mass Audubon and the hundreds of advocates that participated in developing the RLI Vision stand ready to support and assist the Healey Administration as it implements its ambitious goals and objectives for climate, resilient lands, and affordable housing.