Let's talk about why we need to talk about climate change. Recent surveys from the Yale Program on Climate Change Communication show that Americans understanding that climate change is happening and is human caused are at an all-time high. Yet, people are still so hesitant to talk about this important topic for a variety of reasons.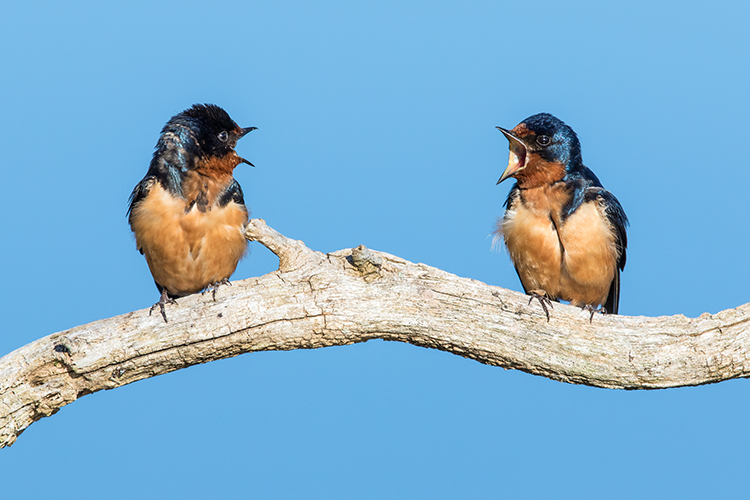 Reason 1: You Think You Don't Know Enough About The Science
We know most people aren't climatologists and trying to know all the facts and figures is just overwhelming. However, our lack of confidence has led to a silent culture and that's a real problem. When 97% of climate scientists agree that climate change is happening and is caused by human activity, we actually don't need more people getting into the weeds on the data. The scientific consensus is there, and frankly if that was all we needed, this problem would have been solved a long time ago.
What we need are people focused on solutions. As odd as it sounds, scientific data alone doesn't change people's minds, but talking about shared values and personal observations can help people connect and understand an issue. The more you are able to tell a story that resonates with your audience, the easier the conversation will be.
Reason 2: You Think Talking About Climate Change Is Depressing
Most of the time, the news on climate change is all doom and gloom and that can cause people to shut down. Not to mention, human beings don't like change, and what we are seeing today are growing changes that threaten our communities, livelihoods, and natural areas that we love. Constantly delivering bad news is an exhausting position to be in.
BUT! Remember what we said? People need to hear about solutions, not data infused with fear. You can't scare people into caring. Solutions to this problem do exist and often times lead to many other co-benefits: job creation, improved health, and increased geo-political stability. Those are all good things, so focus your attention there and avoid blaming or shaming people.
Reason 3: You Don't Like Talking About Politics
There is actually a lot more consensus on climate change than people presume. As we know, the most renowned scientists have been in agreement for a while, as demonstrated through the recent IPCC report. Unfortunately, only a small percentage of Americans even know about that overwhelming scientific consensus.
Plus, while liberals are generally more conscious of climate change, there is still bipartisan consensus at all levels of our government. Last November, in Congress, there was bipartisan legislation introduced for the first time in a decade to reduce carbon pollution and spur innovative solutions. At the state and local levels, the examples of bipartisan action are even more prolific. The only way to bring this issue to the forefront of all political debates is by talking about it more often with lots of different people.
Reason 4: You Aren't Sure You Can Actually Make A Difference With a Problem This Big
Climate change is a global problem with local solutions. The truth is, there are many things you can do to reduce your own carbon footprint, and even help increase policies that lead to more collective action. If you are looking for one thing you can personally do to address climate change after reading this, the answer is probably fairly obvious- talk about it!
By talking about this topic with people you care about, you're increasing awareness and socially validating climate change as a worthwhile topic. Adding your voice to the conversation, driven by your values (whatever they are), helps people find comfort in numbers.
Ready to Talk?
Follow these tips, and you're well on your way to a successful conversation:
Meet people where they are, not where you think they should be
Stay out of the details and focus on solutions
Shared connections and values matter- people make decisions with their heads AND their hearts
Talk in the present tense- people understand the here and now
The goal is to have a conversation, not decide who is right or wrong
Be kind and remember you are speaking to another human being
Need more information? Check out these resources:
Sign the Pledge
Take the pledge to talk about climate change and let others know that we have solutions to address this challenge. Sign the pledge >