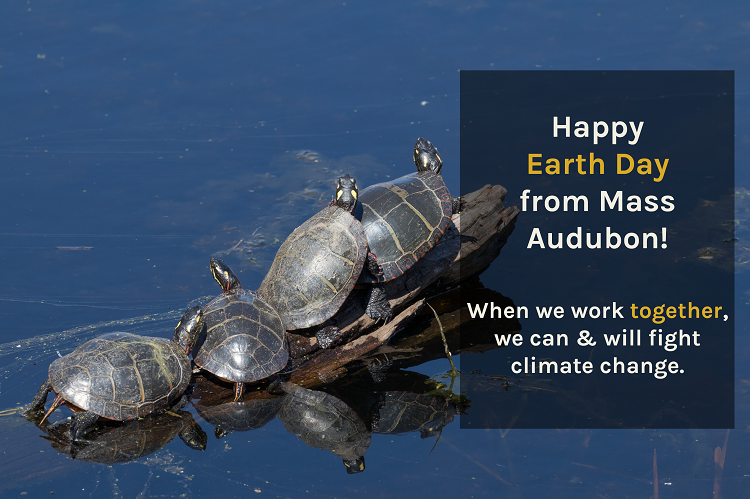 For 50 years the world has gathered on one day to celebrate our environment. Even in these challenging times, when the ways in which we gather have been altered, Earth Day reminds us that we have the power to protect our planet and effect change.
This year, Earth Day's theme is climate action, urging us to once again use our voices and tackle the current climate crisis. Social distancing has shown us that collective engagement to safeguard our communities is still possible and more important than ever.
Join Mass Audubon on Earth Day and beyond for climate action, inspiration, and community by:
Making the switch to green power to add more renewable energy into your electricity supply.
Driving less and carpooling, biking, walking, or taking public transportation whenever you can.
Asking your legislators to fight for strong environmental policies on Beacon Hill and Capitol Hill.
Making a gift to Mass Audubon to support our collective climate fight and protect people and wildlife across the state.
In honor of the Earth Day's 50th anniversary, a generous donor has stepped up with a dollar-for-dollar match that will double the impact of your gift if you donate today.
Thank you for all you do to protect the Earth and the nature of Massachusetts. Visit our website to learn more about Mass Audubon's climate action work and how we can fight climate change together!