Once a rare sight in the northeast US due to hunting pressure and pollution, Great Blue Herons have staged a staggering comeback in the past few decades. Now, these statuesque wading birds can be seen at ponds, lakes, and rivers of all sizes, often in surprisingly urban areas. Their impressive size and graceful flight have won them many admirers.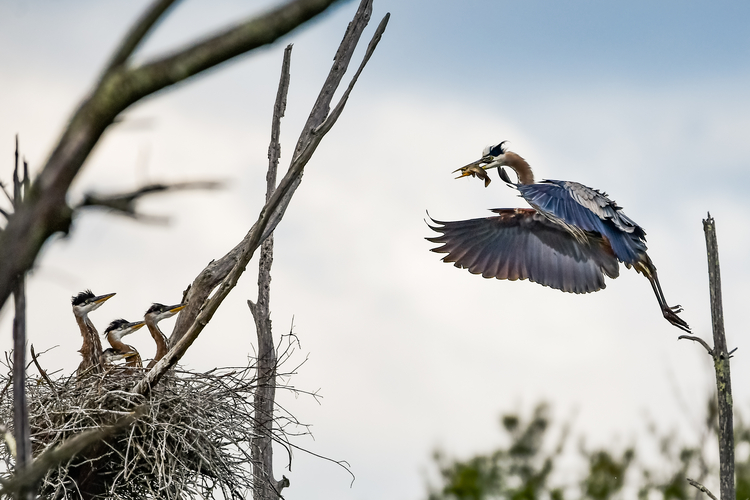 While spotting a heron on its own is a sight to see, it's nothing compared to coming upon herons standing over their just hatched fuzzy-headed young, in what is known as a "heronry."
These communal nesting grounds can contain up to 50 herons and there's one in Worcester that could use your help to protect it.
Saving Heron Pond
Adjacent to Mass Audubon's Broad Meadow Brook Wildlife Sanctuary, Heron Pond is a 17-acre urban wetland that features not only a heronry but an active beaver colony. Mass Audubon is partnering with the City of Worcester to purchase a permanent Conservation Restriction (CR) on the land. A CR is a legally binding agreement that permanently protects certain conservation values of a property while allowing the land to remain in private ownership.
Located within a state designated Environmental Justice Population and upstream of a federally designated high-risk area for flooding, protecting this land will provide opportunities for more people to connect with nature and bolster the climate resilience of the neighborhood by providing flood storage.
We just need your support to raise the final $36,000 to make this happen. Please consider making a gift today!
— Nancy Cowan